The Bears on Thursday signed defensive end Trevor Scott to a one-year contract.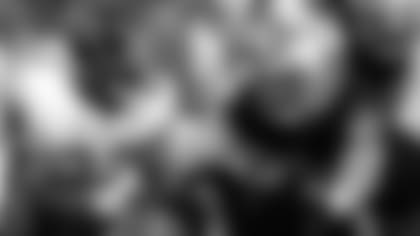 Trevor Scott tries to tackle Bears running back Matt Forte during a 2011 game in Oakland.
The 6-5, 260-pounder has appeared in 76 NFL games with 18 starts over six seasons with the Oakland Raiders (2008-11), New England Patriots (2012) and Tampa Bay Buccaneers (20-13).
Scott has registered 94 career tackles, 16.5 sacks, 21 tackles-for-loss, two forced fumbles and one pass breakup as well as 20 tackles on special teams.
Scott was selected by the Raiders in the sixth round of the 2008 draft out of Buffalo. His best season came in 2009 when he recorded 37 tackles, seven sacks, 11 tackles-for-loss, 12 quarterback hits and six special-teams tackles while playing in all 16 games with six starts for Oakland.
Scott was released by the Buccaneers last Oct. 24 after appearing in four games, all as a reserve.