The Bears on Wednesday completed their final piece of important offseason business a week before reporting to training camp, signing first-round draft pick Mitch Trubisky.
"It feels really relieving and exciting all at the same time," the quarterback from North Carolina said after inking his first NFL contract. "I'm ready to get to work. I was a Chicago Bear as soon as they called my name. I'm excited about the opportunity to be here and I'm just thankful and blessed to be in this situation."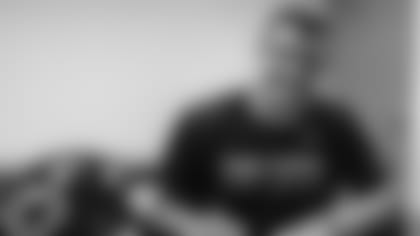 Bears first-round pick Mitch Trubisky signs his contract Wednesday at Halas Hall.


The Bears traded up one spot in the draft to select Trubisky with the second overall pick. Last year he set single-season North Carolina passing records with 447 attempts, 304 completions, 3,748 yards and 30 touchdowns.
Trubisky is the highest Bears draft pick since 1951 when they selected Notre Dame quarterback Bob Williams second overall. The only other quarterback chosen as high in team history is Hall of Famer Sid Luckman, the No. 2 pick in 1939.
Trubisky insisted that he wasn't worried about reaching an agreement before training camp.
"I wasn't really concerned at all," he said. "I picked really great agents and they take care of me and make sure I'm protected. They took care of the contract and just kept saying to me that it was going to get done before training camp.
"The most important thing to me is that I'm with the team and I'm not missing any practice or anything like that. My job is worrying about football and they did a great job of handling the contract on their end. Everyone hypes it up in the media, and all the fans were worried about me signing. But I knew it was going to happen."
This season the Bears plan on grooming Trubisky behind starter Mike Glennon, a free-agent acquisition who spent his first five NFL seasons with the Buccaneers.
With Trubisky's contract finalized, he'll be able to concentrate solely on preparing for his first season. He and the rest of the Bears rookie class began conditioning and classroom sessions Wednesday at Halas Hall and will report to training camp in Bourbonnais with the rest of their veteran teammates next Wednesday.
"My focus the whole time was football," Trubisky said. "But now that this is done I can really just lock in on the task at hand and do what I love to do, which is play football.
"I'm very excited, just getting back to playing the game I love and being out there with these guys and continue to create great chemistry and a new winning culture here in Chicago. So I'm excited to go to training camp, compete every day and see how I can improve my game each day."