The Bears on Thursday continued to add players who John Fox coached in Denver, signing safety and special-teams standout Omar Bolden to a one-year contract.
Selected by the Broncos in the fourth round of the 2012 draft out of Arizona State, Bolden played his first three seasons under Fox and Bears special-teams coordinator Jeff Rodgers in Denver.
Bolden appeared in 56 games with one start for the Broncos, averaging 24.7 yards on 77 kickoff returns and 24.6 yards on five punt returns including an 83-yard touchdown. The 5-10, 195-pounder also recorded 27 tackles on special teams and 24 on defense.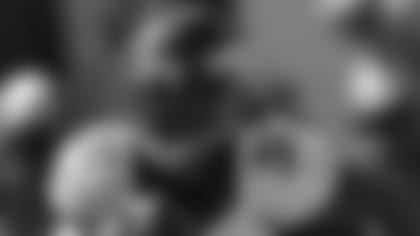 Safety and special-teams standout Omar Bolden joins the Bears after four years with the Broncos.


"I'm excited to be a Bear," Bolden told ChicagoBears.com Thursday at Halas Hall. "It feels like home because there are so many familiar faces here. It's part of the reason why I wanted to come here to take a visit and part of the reason I'm a Bear now."
Bolden is the eighth free agent the Bears have signed since Fox was hired in January 2015 who played for the coach in Denver, joining receiver Eddie Royal, center Will Montgomery, cornerback Tracy Porter and defensive lineman Mitch Unrein last year and linebacker Danny Trevathan, long-snapper Aaron Brewer and guard/center Manny Ramirez this year.
Asked why so many former Broncos want to rejoin Fox, Bolden said: "He's a player's coach. He knows how to communicate with us. He knows how to treat us. He's fun. He loves to win. He's a great leader."
Bolden played in 47 of 48 games his first three seasons, leading the Broncos with 12 special-teams tackles in 2013 and averaging 33.0 yards on 13 kickoff returns in 2014, tops in the NFL among players with at least 10 returns.
Asked what he intends to bring to the Bears' return game, Bolden said: "I think I could [make] an immediate impact, and that's what I intend to do."
When healthy, Bolden was a key member of the Broncos' Super Bowl-winning team last season. But injuries limited him to nine games and he did not play in the AFC title game or Super Bowl 50 after hurting his knee in a divisional playoff win over the Steelers.
"I was hurt the entire season," Bolden said. "I started off with plantar fasciitis and then I ended up having a hamstring and then it led to the knee. It was just an uphill battle last year unfortunately. But I'm getting back healthy now and I'm ready to compete."
Being unable to play in the Super Bowl wasn't easy for Bolden, but it didn't detract from winning a championship.
"It was bittersweet, but more sweet than anything," he said. "It's hard to come across that opportunity when people can walk away and say they have a ring. So the fact that I have one is special to me."
Winning his first Super Bowl has fueled Bolden's desire for a second one.
"Once you get a taste, you're addicted to that sensation, to that feeling," he said. "I want to bring that here to Chicago."