The Bears on Thursday retained a key member of their record-breaking offense, re-signing veteran center Roberto Garza to a one-year contract.
Garza was slated to become an unrestricted free agent on March 11.
[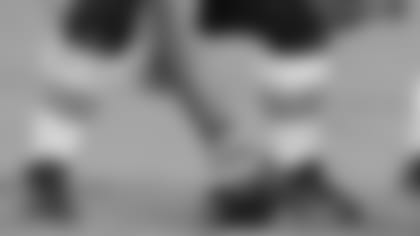 ](http://www.chicagobears.com/multimedia/photo-gallery/Roberto-Garza-Re-signs/e22bed73-5cbe-4072-8d1f-e43969dc3e3e)
Roberto Garza has appeared in 142 games for the Bears. Click to view photos from his 13-year career in the NFL.
"I'm excited to keep playing and playing for a great franchise and a great city," he said. "Everybody knows that I wanted to stay here. With the guys that I'm playing with, everything is coming together. I feel it's a great opportunity to build on what we started last year."
With Garza anchoring an offensive line that featured new starters at all four other positions in 2013, the Bears ranked second in the NFL with 445 points and set franchise records with 6,109 total yards, 4,450 passing yards, 32 passing touchdowns, a 96.9 passer rating and 344 first downs.
With improved play from the line, the Bears allowed only 30 sacks, tied for the fourth fewest in the NFL, and Matt Forte was voted to the Pro Bowl after rushing for a career-high 1,339 yards, the most by any Bears player other than Hall of Famer Walter Payton.
With the Bears re-signing quarterback Jay Cutler, left guard Matt Slauson, fullback Tony Fiammetta and now Garza before they became free agents, all 11 starters on offense are under contract.
"Everybody's coming back and we're going to be in the same system for the second year," Garza said. "We did some good things last year, but there's a lot of stuff we have to build on and correct and do better. It's going to be fun to watch the film from last year and get better at things that are going to make us a better football team."
A team captain, Garza is one of the most respected veterans in the Bears locker room.
"Roberto is an outstanding player and person," said coach Marc Trestman. "He is as hard-working a player as we have and an unselfish leader. He is tremendously important in our preparation by quarterbacking the offensive line both in run and pass protection. He anchors everything we do up front and we're thrilled to have him back."
Garza joined the Bears in 2005 after spending his first four seasons with the Atlanta Falcons. Since 2006, he has started all 16 games in seven of eight seasons, missing only two contests in 2010.
"When you're around Roberto on a day-to-day basis, you realize he's a better person and leader than he is a player and we think he's a very good player," said offensive coordinator Aaron Kromer. "It was important for us to get him back. We're excited to have him back. He's a veteran presence in the [offensive line] room. He probably had his best year last year so we think he's on the upswing even though he has a lot of years under his belt. We think he can be very productive for us again this upcoming year."