The Bears on Tuesday bolstered their offense and special teams by signing veteran kick returners/wide receivers Armanti Edwards and Micheal Spurlock.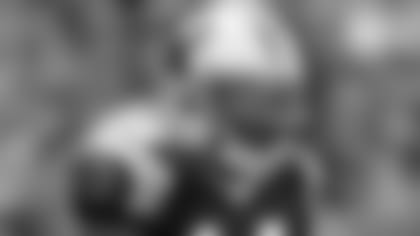 Armanti Edwards
The moves came exactly one week after kick returner/wide receiver Domenik Hixon sustained a torn ACL in the first OTA practice. The Bears terminated Hixon's contract with an injury settlement Tuesday and also waived rookie linebacker Tana Patrick, an undrafted free agent from Alabama.
Edwards has appeared in 41 games over four seasons with the Panthers (2010-13) and Browns (2013), averaging 7.0 yards on 40 punt returns and 19.7 yards on 15 kickoff returns while adding six receptions for 131 yards and three rushes for 12 yards.
Spurlock has played in 67 games with two starts over seven seasons with the Cardinals (2006), Buccaneers (2007, '09-11), 49ers (2009), Chargers (2012), Jaguars (2012), Lions (2013) and Cowboys (2013). He has averaged 9.6 yards with two touchdowns on 81 punt returns and 24.2 yards and three TDs on 107 kickoff returns.
Spurlock's five combined kick return touchdowns are tied for sixth most in the NFL since he joined the league in 2006.
Hixon signed with the Bears March 13 after spending eight seasons with the Broncos (2006-07), Giants (2007-12) and Panthers (2013). He has caught 109 passes for 1,460 yards and seven touchdowns, and averaged 24.6 yards with one TD on 80 kickoff returns and 10.7 yards with one TD on 56 punt returns.
Hixon was selected by the Broncos in the fourth round of the 2006 draft out of Akron. In the same draft, Denver chose quarterback Jay Cutler in the first round (11th overall) and receiver Brandon Marshall in the fourth round (119th), 11 slots ahead of Hixon.
Hixon's latest injury marked the third time he has torn his ACL, also suffering the injury in 2010 and again in 2011 when he was with the Giants.