Ryan Pace's first day on the job as Bears general manager was a busy one.
Immediately after being hired Thursday, Pace participated in an interview with Arizona Cardinals defensive coordinator Todd Bowles for the Bears' head-coaching position.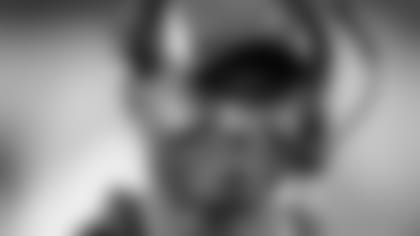 Todd Bowles
Bowles, 51, has spent the last 15 seasons as an NFL assistant, coaching defensive backs with the Jets (2000), Browns (2001-04), Cowboys (2005-07), Dolphins (2008-11) and Eagles (2012) before becoming Philadelphia's defensive coordinator midway through the 2012 season.
Bowles served as Miami's interim head coach for the final three games in 2011, guiding the Dolphins to a 2-1 record after Tony Sparano was fired.
This season, Bowles coordinated a defense that helped lead the Cardinals to an 11-5 record and a wildcard berth in the NFC playoffs. Arizona ranked fifth in points allowed despite missing three key starters; defensive tackle Darnell Dockett tore his ACL in the preseason, a concussion limited linebacker John Abraham to just one game, and linebacker Daryl Washington was suspended the entire season for repeated violations of the NFL drug policy.
Bowles played eight NFL seasons as a safety with the Redskins (1986-90, '92-93) and 49ers (1991), starting 82 of 117 games and registering 15 interceptions and seven fumble recoveries.
Bowles is the third candidate to interview for the Bears' head-coaching position. Last week, chairman George H. McCaskey, president/CEO Ted Phillips and consultant Ernie Accorsi spoke with Seahawks defensive coordinator Dan Quinn and Broncos offensive coordinator Adam Gase.
Quinn, 44, is in his second season as Seahawks defensive coordinator. In his first year in 2013, Seattle won the Super Bowl and became the first NFL team since the 1985 Bears to lead the NFL in points allowed, yards allowed and takeaways.
Quinn previously worked as a defensive line coach with the 49ers (2003-04), Dolphins (2005-06), Jets (2007-08) and Seahawks (2009-10). He then served as defensive coordinator at the University of Florida in 2011-12 before returning to the Seahawks.
Gase, 36, is in his sixth season with the Broncos, second as offensive coordinator. In his two seasons working with quarterback Peyton Manning, the Broncos set an NFL record with 606 points in 2013 and scored 486 points in 2014, the third most in franchise history.
Gase previously was as an offensive assistant with the Lions (2005-07) and 49ers (2008) before joining the Broncos, where he served as receivers coach (2009-10) and quarterbacks coach (2011-12) before being named offensive coordinator in 2013.
The Bears are looking to replace Marc Trestman, who was fired Dec. 29 after a team with Super Bowl aspirations stumbled to a 5-11 record in 2014.