The Bears on Friday agreed to terms with veteran linebacker D.J. Williams on a one-year contract.
Williams started 115 of 127 games played in nine seasons with the Broncos from 2004-12 after being selected by Denver with the 17th pick in the first round of the 2004 draft out of Miami.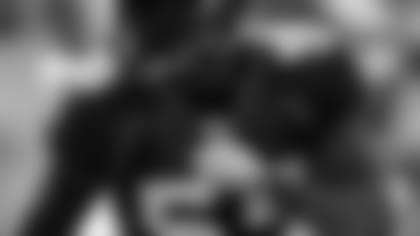 Last season the 6-1, 242-pounder appeared in only seven games because he was suspended six games for violating the NFL's policy on performance enhancing substances and three contests following his second DUI arrest.
Playing both inside and outside linebacker in Denver, Williams registered 816 tackles, 20.5 sacks, two interceptions, 13 forced fumbles and seven fumble recoveries. He led the Broncos in tackles in five of his nine seasons.
"We are happy to welcome D.J. to the Bears and are excited to start working with him," said general manager Phil Emery. "This is a great opportunity for D.J. to restart his career after coming off suspension for part of the 2012 season.
"We see a player that has very good athletic upside who can contribute immediately at MIKE (middle) linebacker. He is also a versatile player who has played both outside linebacker positions, giving us flexibility in the draft."
Williams led the Broncos in tackles in five of his nine seasons in Denver, where he was teammates with Bears quarterback Jay Cutler and receiver Brandon Marshall.
Williams was released by the Broncos on March 11. He is the fifth free agent the Bears have signed in the last 11 days, following left tackle Jermon Bushrod, tight ends Martellus Bennett and Steve Maneri, and defensive end Turk McBride.