Bears equipment manager Tony Medlin was joined by defensive end Akiem Hicks and center Cody Whitehair earlier this week to kick off the team's 28th annual coat drive.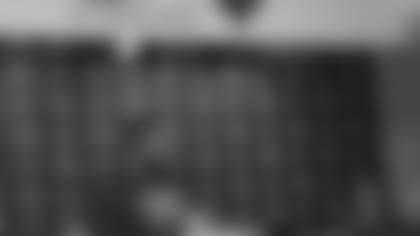 Akiem Hicks talks about the Bears annual coat drive and a story of his first winter in college.


"It's our giving season or caring season," said Medlin, who is in his 30th season with the Bears. "Our goal is to help as many needy people as we possibly can."
Fans are encouraged to donate gently-used coats at any of the 186 participating Jewel-Osco stores in the Chicagoland area through Jan. 1. The Bears are hoping that the effort brings in at least 20,000 coats. If someone is in need of a coat, they can contact the Salvation Army at (773) 725-1100 or visit a Salvation thrift location.
Growing up in northern California, Hicks didn't experience bitter cold until he headed to Canada to attend the University of Regina in Saskatchewan, where he said the temperature once dipped to minus-28 during his first winter on campus.
"I hope everybody gets down to one of the Jewel-Osco stores, [drops off] a coat and helps someone in need by making sure their winter is a little more bearable," Hicks said.