The Bears have informed defensive line coach Mike Phair and linebackers coach Tim Tibesar that they will not return for the 2014 season. Phair spent three seasons with the Bears, while Tibesar was hired a year ago.
The remainder of the coaching staff will remain in place for 2014.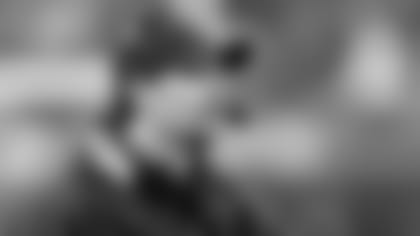 Tim Tibesar
"We thank Mike and Tim for their effort and dedication," said coach Marc Trestman. "They are men of high character and integrity. These are not easy decisions and we do not attribute our lack of success on defense to two individuals.
"We need to improve in all areas defensively and that will be a focal point for us this offseason. The process starts with me as the head coach. Our search for a defensive line and linebackers coach has begun and we will be looking for the best candidates whose experience can bring the most out of our veteran and young players in both areas."
The defense struggled mightily in 2013 as the Bears allowed the most points (478), total yards (6,313) and rushing yards (2,583) in franchise history.
The unit was decimated by injuries, losing linebacker Lance Briggs for seven games and tackles Henry Melton and Nate Collins, cornerback Charles Tillman, linebacker D.J. Williams and nickel back Kelvin Hayden for the season.
There had been speculation about defensive coordinator Mel Tucker's future, but he will return to the Bears in 2014.
"We believe Mel is the right person to lead our defensive unit," Trestman said. "He fully understands where we need to improve, has the skill set and leadership to oversee the changes that need to be made and to execute our plan to get the results we know are necessary."