After placing 19 players on injured reserve last season, the Bears are implementing some changes in an effort to thin out the crowd in the training room this year.
One of the tweaks they will make involves conducting walkthroughs that are not open to the public in lieu of regular practices July 28, Aug. 4 and Aug. 9.
"We've adjusted our schedule as far as in camp," said coach John Fox. "It's basically we're not going to go three hard days in a row. We have what we call our 'C' schedule that will be plopped in there. There will be three of them during the course of our training camp here in Bourbonnais that actually gives them the chance to recover. We're just going to go the extra yard just to kind of look at the health and well-being of our players."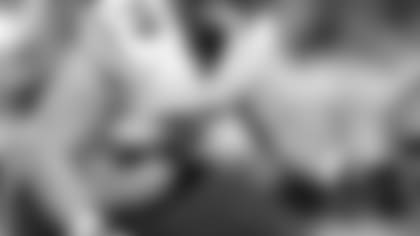 Three-time Pro Bowl offensive lineman Kyle Long missed the final seven games last season after breaking his ankle in a loss in Tampa.


Among those who landed on injured reserve in 2016 were starters at quarterback (Jay Cutler), receiver (Kevin White), guard (Kyle Long), center (Hroniss Grasu), tight end (Zach Miller), nose tackle (Eddie Goldman), inside linebacker (Danny Trevathan) and outside linebacker (Lamarr Houston), in addition to two backup quarterbacks (Brian Hoyer and Connor Shaw).
Shortly after the season, general manager Ryan Pace vowed that the Bears were going to look to rectify the situation.
"I've been thinking about that constantly," Pace said in January "It was a significant thing for us. I think the wrong thing to do is to put our heads in the sand and say, 'Oh man, it was bad luck. Maybe better luck next year.' We're not going to do that.
"We're going to research and analyze. We have meetings set up. We're going to look at other teams, other sports, everything from the training room to the strength-and-conditioning room to what we do on the field, practice schedules; everything's going to be analyzed.
"Whenever you lead the league in something or you're close to leading the league, you better pay close attention. There were a lot of valuable assets that were on IR. I don't want to make excuses for that, but I also want to understand the importance of getting that right."
While acknowledging that many injuries such as broken bones are unavoidable in a collision sport, Pace said Wednesday that the Bears are doing more than just adding walkthroughs in an effort to try to keep their players healthy.
"There are subtle things in the weight room and the training room," Pace said. "There are things with sports science that we've done with player tracking that we're going to be using more this year.
"Injuries are unpredictable, but we feel pretty confident with a lot of the things we've done, a lot of in-depth discussions, going forward, there's some optimism there."
The Bears are utilizing new technology this year in training camp, placing a GPS device in every player's shoulder pads that tracks distance traveled, speed and acceleration.
"The goal over time is to figure out everybody's optimal training load," Pace said. "Every player's different, and you know when you're crossing a threshold, when you might need to back off a player or push off a player a little bit. It's just getting specific into what a player's ideal training load is."