As the Bears prepare to host the Lions Sunday at Soldier Field, we take a look back at the stories that made news this week at Halas Hall.
A day after the Bears' 31-17 loss in Dallas, ChicagoBears.com looks at three things that stood out in the game at AT&T Stadium.
After watching tape of the Bears' loss in Dallas, coach John Fox discussed his team's inability to put a complete game together during the first three weeks of the season.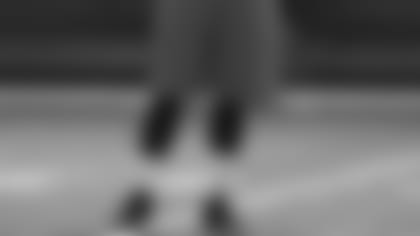 Running back Joique Bell signed with the Bears this week and will face his former team on Sunday.


The Bears added three players to their 53-man roster, signing running back Joique Bell and defensive lineman C.J. Wilson and promoting linebacker John Timu from the practice squad.
Three days after losing to the Cowboys in Dallas, the Bears returned to the practice field to begin preparing for Sunday's home game against the Detroit Lions.
Injuries have forced the Bears to rely on several young players on defense, but coordinator Vic Fangio still expects the unit to perform better than it did in Dallas.
After waiting patiently to join a new team after getting released by the Lions in February, running back Joique Bell is thankful to the Bears for giving him an opportunity.
Beginning to develop into a productive all-around back, rookie Jordan Howard vowed to make the most of his opportunity to play against the Lions Sunday at Soldier Field.
Kevin White has yet to have a breakout game. But after missing his entire rookie season last year with a leg injury, the 2015 first-round pick has improved each week.
NFL analysts from across the nation make their picks for this week's matchup between the Chicago Bears and the Detroit Lions at Soldier Field.
According to the official Lions website, here is what Detroit players and coaches are saying about Sunday's game against the Bears.
Bears quarterback Jay Cutler did not practice Friday and was listed as doubtful for Sunday's home game against the Lions, meaning that it's unlikely he will play.
ChicagoBears.com writers discuss the Bears players they'll be watching on both sides of the ball in Sunday's home game against the Detroit Lions.