Tuesday marks the 30th anniversary of the Bears' 24-0 victory over the Los Angeles Rams in the 1985 NFC Championship Game at cold and blustery Soldier Field.
Before a delighted crowd of 63,522 (including yours truly), the Bears punched their ticket to Super Bowl XX and became the first team in NFL history to record back-to-back playoff shutouts. A week earlier, they had blanked the New York Giants 21-0.
"Eleven years of climbing mountains and all the sweat finally paid off," Bears Hall of Fame running back Walter Payton said after the Bears advanced to their first Super Bowl.
The dominant Bears defense shut down Hall of Fame running back Eric Dickerson and harassed quarterback Dieter Brock, an import from the Canadian Football League.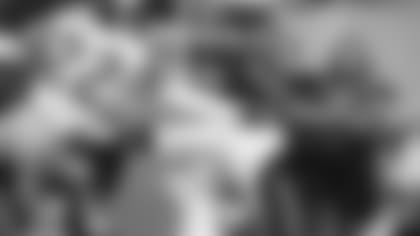 Quarterback Jim McMahon dives into the end zone to give the Bears a 7-0 lead over the Rams in the 1985 NFC title game at Soldier Field.


Dickerson was limited to 46 yards on 18 carries and fumbled twice, losing one. Prior to the game, brash Bears defensive coordinator Buddy Ryan had predicted that Dickerson would fumble three times. "If they would have run him more, he would have had three," Ryan said after the game.
Brock, who was in his first NFL season after playing 11 years in the CFL, completed just 10 of 31 passes for 166 yards and was sacked three times.
"Basically, the Bears just stomped us," the Rams quarterback said after the game. "I would have to say the Bears are the best defense I've faced all year and the best I've faced in my career."
The Rams mustered only 130 total yards and converted just 2-of-14 third-down opportunities. Asked when the Bears defense gained control of the line of scrimmage, Hall of Fame defensive lineman Dan Hampton said: "Kickoff."
"They played well and we did not," said Rams guard Dennis Harrah. "It doesn't take a brain surgeon to figure that out."
Offensively, Payton was held to 32 yards on 18 carries but caught a game-high seven passes for 48 yards. Quarterback Jim McMahon completed 16 of 25 passes for 164 yards and one touchdown.
McMahon scrambled for a 16-yard TD that gave the Bears a 7-0 lead in the first quarter and rifled a 22-yard touchdown pass to Willie Gault that made it 17-0 in the third period.
The pass to Gault was a play that McMahon changed. "The coach sent in a draw play I didn't agree with, so I called my own," McMahon said after the game.
Fittingly, the Bears defense provided an exclamation point on the victory in the fourth quarter when Hall of Fame defensive end Richard Dent sacked Brock, forcing a fumble that linebacker Wilber Marshall returned 52 yards for a touchdown.
Shortly before Marshall's TD, snow had begun to fall at Soldier Field, eliciting cheers from the crowd.
"When Mother Nature came in there in the fourth quarter and it started snowing, that freaked them boys from Los Angeles out," Bears linebacker Otis Wilson said after the game. "Mother Nature came in there and made some of Dieter's passes more wobbly and harder to catch.
"After a while, we could hear the Rams talking to themselves. They were asking each other what the problem was and they couldn't figure us out. I like to get the other team talking to themselves."
A Chicago Tribune writer surmised that the snow was confetti sprinkled by George Halas, who had passed away in 1983. "He sent the sunshine, the snow, the touchdowns, everything," Bears coach Mike Ditka said after the game.
The celebration in the locker room was subdued because the Bears knew they had one more game to win to achieve their goal.
"We still have a lot to prove and that will be proven two weeks from today," Hampton said after the game. "You don't see a lot of screaming and hollering and going crazy."
"There's a poem that says something about we've come many miles but we've got many miles to go," Ditka said after the contest. "I don't want to sound like I'm not happy about what happened today, but we're on a mission and it won't be finished until we're finished in New Orleans."
Unless you stumbled onto this story by mistake, you probably already know that the Bears did in fact complete their mission, thrashing the New England Patriots 46-10 in Super Bowl XX.