Many of the names and faces have changed on the Bears offense. But even with Dowell Loggains replacing Adam Gase as coordinator, the scheme remains virtually the same.
"Not a lot of change," quarterback Jay Cutler said Tuesday at minicamp. "The backbone of this offense is still the same. Even if Adam was here I think we still would have changed some stuff and got better in certain areas. So we're just continuing down that road."
With Gase departing after one year in Chicago to become head coach of the Dolphins, Cutler will play for his sixth different coordinator in eight seasons with the Bears. But the transition figures to be more seamless than previous changes because Loggains will utilize the same playbook as last season when he was the team's quarterbacks coach.
"Most of the time when you have turnover like that it's going to be learning a whole new language; you're back at square one," Cutler said. "With Dowell, we didn't want to do that. The coaches didn't want to do that. We didn't want to do that to the players, and I certainly didn't want to do that.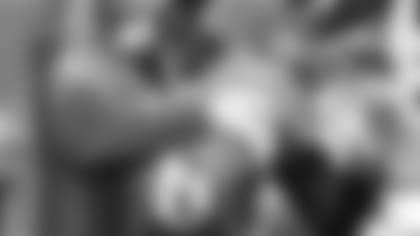 Quaterback Jay Cutler on the first day of minicamp practice at Halas Hall.


"So we took the normal course of action from Year 1 to Year 2 that you would do if you had the same coordinator, and that is go back and look at what you did well and look at what you didn't do and kind of tweak some things. But the majority of the offense is staying the same."
Cutler has an excellent working relationship with Loggains, who is both direct and blunt.
"There's definitely some honesty there," Cutler said. "He's not afraid to tell me when I'm completely wrong, and rightfully so. I like to tell him whenever I think we're not doing things right or we need to change things.
"I think at the core of that we kind of cut through some stuff and we get things done a little bit quicker. Instead of taking a few days and seeing if things work, we cut right to the chase and say, 'Hey, this needs change. This is well. Let's move on here.' No one's really sensitive. We've just got to try to get it done."
Last season the Bears ranked 23rd in the NFL in scoring at 20.9 points per game and their offense finished 21st in total yards, 11th rushing and 23rd passing.
"We've got to be better than last year, that's for sure," Cutler said. "Even though we are in Year 2 and we've got some new pieces out here... that's not an excuse for us. We didn't turn this offense over. We have the same terminology, the same stuff. We've got to improve in the direction we want to go."
One key to improving is staying healthy at the receiver position. Last year Alshon Jeffery was limited to nine games due to injuries to his hamstring, groin, calf and shoulder, while first-round draft pick Kevin White missed his entire rookie season following leg surgery.
Despite missing seven contests, Jeffery still led the Bears with 54 receptions for 807 yards and four touchdowns and tied a franchise record with three straight 100-yard games.
"Last year was such a marred year; it's hard to gauge him as a player off that because he was in and out and dealing with injuries and each and every game you weren't sure if he was 100 percent, if he could go, and you didn't really know until he kind of got going how he felt," Cutler said. "So just being more consistent in that area, I think that's kind of his focus, on making sure physically he can go 16 games. Because if we got him 100 percent for 16 games, he's going to do some damage."
White also has tremendous potential and will look to pick up this season where he left off as a West Virginia junior in 2014 when he caught 109 passes for 1,447 yards and 10 TDs.
"I think the sky is the limit [for White]," Cutler said. "He's an unbelievable kid. You know that every day he comes to work he's going to give you everything he has. His demeanor on and off the field doesn't change. Physically he can do anything he wants. He's fast, he's strong, he's got good hips. He can get out of breaks. It's just a matter of him mentally getting there so that he can use all of his ability instead of thinking so much."