Averaging 28.7 points per game, the Bears rank third in the NFL and are on pace to score 459 points, which would eclipse the team record of 456 held by the 1985 Super Bowl champions.
But that doesn't mean that quarterback Jay Cutler and his teammates are satisfied. In their first season working with coach Marc Trestman and offensive coordinator Aaron Kromer, there's still room for improvement as they prepare for Sunday's game in Washington.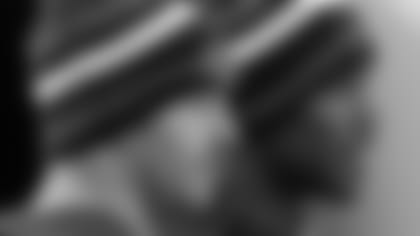 Jay Cutler and Brandon Marshall have connected for five touchdown passes in six games.
"We're still not where we want to be offensively," Cutler said. "It's a process. I think we're getting better and better. [But] we haven't put together four quarters yet."

The Bears defense has traditionally carried the offense, but Cutler isn't convinced that the roles have been reversed just yet.

"We didn't do enough on our part to help win games," he said. "We put the defense in a lot of bad spots. It takes the whole team. We leaned on the defense in the fourth quarter in the Giants game [last Thursday night] and they came through for us. It's give and take. But I think we can be happy with the progress we've made offensively and the strides that we're [making]."

After scoring 13 touchdowns in the final nine games last season, the Bears offense has compiled 16 in six contests this year. The unit has produced at least three TDs in four games so far, matching its total from all of last season.

"We're getting there," Cutler said. "We're getting better and better. We've got a lot of good guys on the outside. The way the offensive line's playing, we've just got to keep it simple and get the ball to those guys efficiently because the way we're blocking it's making things easy for me."

Don't forget Jordan: The line has excelled with two rookie starters in right guard Kyle Long and right tackle Jordan Mills. While Long has received more publicity, Mills has performed just as well.
"He's been great," Cutler said. "Kyle gets a lot of the hype, a lot of the attention. But Jordan's the one over there who's really locking down that side. Through the first six games of the season, there's a comfort level that he gives Kyle. It's a little bit of yin and yang. Kyle's a little bit upbeat and Jordan's a little bit more calmer of the two.
"The front five has got to deserve a lot of the credit through these first six [games]. The way they're playing, they're giving me an ability to throw the ball and they're run blocking well, and it all starts up there. Without those guys, we're not going to be able to do a lot of the things we do."
Difficult challenge: The line will be challenged Sunday by a Redskins 3-4 defense that features nose tackle Barry Cofield and outside linebackers Ryan Kerrigan and Brian Orakpo.
"[Cofield] is very impressive on tape for a nose guard," Kromer said. "Most of the time in the 3-4 defense, the nose guards are big, plugger types that don't move and you don't have to worry about them much in pass rush. Barry Cofield is not that guy. He'll step one way and knock you out of the way with the club move. So we have to do a good job staying tight on him at guard."
Kerrigan and Orakpo also present a difficult challenge up front.
"You can't block them with running backs. You've got to block them with linemen or big people," Trestman said. "That exposes the internal areas and allows them to internally blitz and make some things happen. So you've got two legitimate guys outside who are pass-rushing defensive ends who can play in coverage and can cover man-to-man."
Key matchup:Receiver Brandon Marshall no doubt will be covered at times Sunday by Redskins cornerback DeAngelo Hall, who tied an NFL record by intercepting four Cutler passes in the last meeting between the teams in 2010 at Soldier Field.
"He turns it up a notch against bigger receivers, so I'm excited for the challenge," Marshall said. "He's a guy that you've just got to stay focused and stay in your zone because if you come out of your game, that's when he starts to win. I'm looking forward to it. It's one of those games where you've got to strap up, put extra padding because he's tough."