After failing to score a touchdown for the first time this season in last Sunday night's loss to the Texans, the Bears will try to get their offense back on track against the league's stingiest defense.
The 49ers will enter Monday night's game leading the NFL in points allowed per game (14.1) and feature arguably the league's best linebacking corps led by Patrick Willis, Aldon Smith and NaVorro Bowman.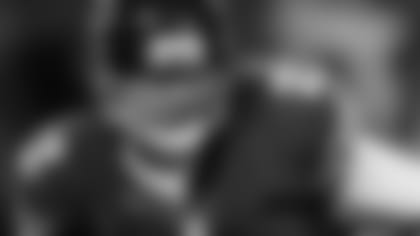 Jason Campbell will make his first start of the season Monday night in San Francisco.
"This week our challenges are many," said offensive coordinator Mike Tice. "Across the board they have a tremendous defense, a tremendous football team [with] excellent players.
"They play a physical brand of football. They're going to take it to you. You're going to have to earn every yard that you make, and we have our hands full."
The Bears (7-2) will face the 49ers (6-2-1) with their backup quarterback as veteran Jason Campbell makes his first start of the season in place of the injured Jay Cutler, who sustained a concussion late in the first half against the Texans.
"We've got to make sure we run the football, protect the quarterback, and when the plays are there we've got to make the plays," Tice said. "It comes down to that.
"We're nine games into this thing. We've got to continue to work to get better and at some point hopefully we'll put it all together and play an entire four quarters with some type of rhythm. That's what we're striving for each week. We haven't got there yet. But we're going to continue to work at it and see if we can get there at some point."
The Bears know they must run the ball more effectively than they did against the Texans, who limited Matt Forte to 39 yards on 16 carries with a long run of only eight yards. The 49ers run defense ranks seventh in the NFL, yielding an average of 95.3 yards per game.
"We have to get the run game going," Tice said. "We have to take some pressure off of Jason, and it all starts with that. It's going to be tough sledding, though. These guys are pretty doggone good."
The Bears offense also needs a second receiver to step up. Against the Texans, star wideout Brandon Marshall was targeted 13 times and caught eight passes for 107 yards. But six of his teammates were targeted a combined 20 times and produced just 10 receptions for 27 yards.
"Any quarterback only has confidence in his receivers when they're making plays," said receiver Devin Hester, who has caught just five passes for 28 yards in the last three games. "We've just got to go out and play ball and get [Campbell] to feel confident that when he throws the ball we're going to make a play for him."
With 67 receptions for 904 yards, Marshall is on pace to break team records with 119 catches and 1,607 yards. But no other Bears wide receiver has more than 17 receptions this season.
The return of second-round draft pick Alshon Jeffery, who is expected to play Monday night after missing the last four games with a hand injury, certainly figures to help. The 6-3, 216-pounder caught 14 passes for 184 yards and two touchdowns in the first five games of the season.
"He's a great talent," Marshall said. "Whenever you have a guy like that on the field it just opens it up for other guys."
Tice isn't sure whether Campbell will target Marshall as much as Cutler generally does or spread the ball around to different receivers.
"We'll see when the game comes," Tice said. "I know that he's done a nice job of going through his progressions in practice and we'll see how it [transpires] in the game.
"I can't give you that right now. I know we're going to call our offense and the offense we put in back in the offseason and the offense we've been using."