With the 2015 season now officially in the books following Super Bowl 50, here are four storylines involving the Bears heading into an important offseason:
1) How many of their own players will the Bears re-sign?
With 18 players on the Bears roster due to become unrestricted free agents next month, general manager Ryan Pace and his personnel staff will have some key decisions to make.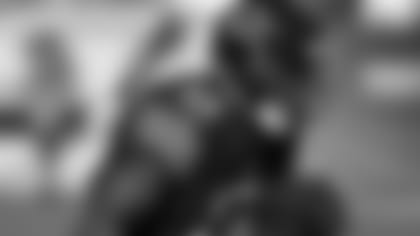 Alshon Jeffery is one of many noteworthy free agents-to-be for the Bears.


The most noteworthy free agents-to-be are receiver Alshon Jeffery, running back Matt Forte, cornerback Tracy Porter, tight end Zach Miller, defensive lineman Jarvis Jenkins, receiver Marc Mariani, linebacker Shea McClellin and outside linebacker Sam Acho.
The others are cornerback Alan Ball, guard Vladimir Ducasse, tight end Rob Housler, cornerback Sherrick McManis, center Will Montgomery, running back Jacquizz Rodgers, defensive lineman Mitch Unrein and safeties Sherrod Martin, Chris Prosinski and Ryan Mundy.
Jeffery was limited to nine games in 2015 due to injuries to his calf, hamstring, groin and shoulder, but he still led the Bears with 54 receptions for 807 yards and four touchdowns.
The previous two seasons, Jeffery played in all 32 games. He was voted to the Pro Bowl in 2013 after catching 89 passes for 1,421 yards and seven touchdowns and followed with 85 receptions for 1,133 yards and 10 TDs in 2014.
Forte also faces an uncertain future. The Bears appear to have confidence in promising young running backs Jeremy Langford and Ka'Deem Carey, but Forte has not slowed down, even at the age of 30. He led the Bears in rushing in 2015 with 898 yards and four touchdowns on 218 carries, despite missing three games with a knee injury.
2) How active will the Bears be in free agency?
Pace's approach likely will be similar to last year, when he bolstered the Bears roster by signing several veterans, including outside linebacker Pernell McPhee, safety Antrel Rolle, receiver Eddie Royal and the aforementioned Porter, Jenkins, Acho, Ball, Ducasse and Montgomery.
Pace believes in spreading his free-agent resources because it limits risk and addresses multiple needs. So expect the Bears to once again pursue several different players on the open market.
"I don't like to put all our eggs in one basket in free agency," Pace said last month. "I don't think you're going to see us make one splash free-agent signing. I think it's going to be kind of spread-out-your-resources a little bit."
It's no secret that the Bears need more impact players on defense. In 2015, they generated just 17 takeaways—their fewest in a 16-game season—didn't have a player with more than two interceptions for the first time since 1975 and didn't score a return TD for the first time since 1997.
3) Who will the Bears select in the draft?
With nine picks in this year's draft, Pace figures to have the ability to address multiple needs while also possessing the ammunition to trade up a few spots if there's a player he covets on the board. The general manager believes in selecting the best player available rather than reaching for a need.
Pace's first draft with the Bears was a success, with four of last year's picks developing into regular contributors as rookies—second-round defensive tackle Eddie Goldman, third-round center Hroniss Grasu, fourth-round running back Jeremy Langford and fifth-round safety Adrian Amos.
Plus first-round receiver Kevin White, the seventh overall pick last year, is expected to be back healthy after missing his entire rookie season with a stress fracture in his shin.
The Bears will pick 11th in Round 1, 10th in Round 2, ninth in Round 3, eighth in Round 4, 11th in Round 5, 10th in Round 6 and ninth in Round 7. They also have two additional sixth-round selections they acquired from the Panthers and Patriots in trades for Jared Allen and Jonathan Bostic, respectively.
The Bears have drafted eight players in the No. 11 spot, with the last four being tackle Keith Van Horne (1981), linebacker Wilber Marshall (1984), cornerback Donnell Woolford (1989) and defensive end John Thierry (1994).
4) How quickly will the Bears adapt to new offensive coordinator Dowell Loggains?
With Loggains being promoted from quarterbacks coach to coordinator, the Bears will run the same offense they did last year under Adam Gase, who left the team after one season as coordinator to become head coach of the Miami Dolphins.
That should result in a smooth transition for quarterback Jay Cutler and the rest of the unit. Cutler worked well with Loggains in 2015, posting a career-high 92.3 passer rating and reducing his interceptions from 18 in 2014 to 11.
"Dowell played a critical role on our offense last year," coach John Fox said last month. "He's an excellent coach with experience as a play-caller and a broad knowledge of offensive football. He has earned the respect of our players because they know he can help them get better.
"As I mentioned at the end of the season, our systems are in place. We will always look to evolve because the NFL is fluid and adapting is key to good coaching. Dowell will help us build on what we started as we head into the 2016 season."
Loggains joined the Bears after serving as Browns quarterbacks coach in 2014. He spent the prior eight seasons with the Titans as a coaching administrative assistant (2006-07), offensive quality control coach (2008-09) and quarterbacks coach (2010-12). He was elevated to offensive coordinator for the final five games in 2012 and served in that role for the entire 2013 season.