If you want to get a sense of what the first Bears practice under new coach Marc Trestman was like Tuesday at Halas Hall, pop in a DVD and hold down the fast forward/search button.
The Bears kicked off their voluntary three-day minicamp with an up-tempo workout in the Walter Payton Center that featured players rushing to the line of scrimmage and back to the huddle.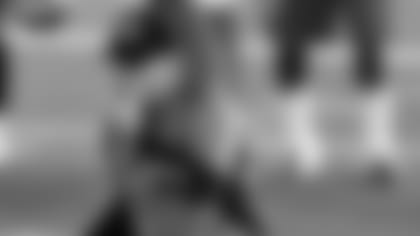 ](http://www.chicagobears.com/multimedia/photo-gallery/Veteran-Minicamp/ca3eb15d-54ce-4fa2-a93a-d5df5b9aedf8)
Bears coach Marc Trestman sprints downfield during Tuesday's practice.
"Our only goal today was to practice fast," Trestman said. "That was it, to try to develop ... a tempo of practice where we can keep our players safe, keep them off the ground and make sure that we can get them to the next play safely and still get competition done between [the starting units] because that's the way we'll get better,is by practicing ones on ones against each other.
"It was very clear we have a fast team. We have a fast football team and practicing fast will help us with the muscle memory to play fast all the time. It was a good start for that."
On several plays during team drills, Trestman sprinted downfield just behind his players, shouting instructions. While some reporters were surprised to see the head coach sprinting so much during a practice, it apparently isn't anything out of the ordinary for Trestman.
"That's just how I have been doing it," he said. "I like football and like moving around and making sure people are running to the ball. That is kind of how I have done it."
Special plan: As was the case during Tuesday's practice, Devin Hester will work exclusively as a return specialist and will no longer be involved with the Bears offense.
"Devin is going to focus on being our returner," Trestman said. "He's got to be the returner for him to be here and once that's locked into place—which we expect that it will—then we'll see where it goes from there. But we made a collective decision organizationally ... to let him get back to doing what he does best first and then when that's all in place we'll see if we need to or we're in a position to be able to incorporate him in doing more things."
Hester will not meet or practice with the offense, instead working closely with new special teams coordinator Joe DeCamillis and assistant Dwayne Stukes.
"He'll spend all his time with Joe," Trestman said. "So when we're in an offensive meeting he'll be with Joe. He'll be with [long-snapper] Pat [Mannelly]. He'll be with Robbie [Gould] and the kickers and he'll be spending time totally focused in on being the best returner in the NFL."
On the mend: Bears receiver Brandon Marshall will not participate in this week's minicamp while he continues to recover from offseason hip surgery.
Asked when the Pro Bowl wideout will return, Trestman said: "I don't know the answer to that. It's one day at a time. He said he is feeling better. We'll talk to the trainers every day and when they say he is ready, he'll go."
Gould also is sidelined this week as he recovers from a calf injury that forced him to miss the final three games last season.
Roster move: The Bears on Tuesday signed guard/tackle Eben Britton to a one-year contract.
The 6-6, 308-pounder spent his first four NFL seasons with the Jaguars from 2009-12, appearing in 38 games with 30 starts after arriving as a second-round draft pick.
During his career in Jacksonville, Britton started 23 games at right tackle and seven at left guard. Last season he started five of 11 games played, all at left guard.