The Bears on Tuesday will open Kevin White's 21-day practice window, meaning they have three weeks to decide whether to move the rookie receiver to their active roster or place him on season-ending injured reserve.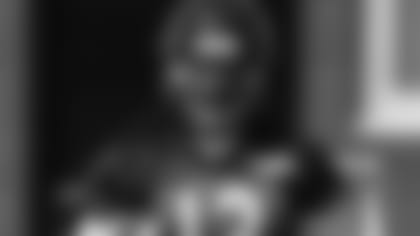 Wide receiver Kevin White was the seventh overall pick in the 2015 NFL Draft.
White, the seventh overall pick in this year's draft, has been sidelined since sustaining a stress fracture in the lower part of his shin during OTA workouts in June. He ultimately underwent surgery and was placed on the physically-unable-to-perform list.
White is not expected to practice on Tuesday. He likely will stretch with teammates and then do some light work on the side. Just because his practice window is opening does not necessarily mean that he will play in a game this season.
The Bears are committed to White's long-term development, just as they were in training camp when they announced that he would need surgery.
Here's what general manager Ryan Pace said about White in mid-August in Bourbonnais: "I want to state that our whole focus right now is his long-term health. I know he's going to be a great player for the Chicago Bears.
"I want to make sure that we protect him. He's dying. He's disappointed. He's dying to get out there. I'm focused on his long-term health right now. I can think back to a lot of rookies as you look at the history of the NFL that have had some setbacks and I know this is going to be a blip on the radar as he has a long, successful career."
White was drafted by the Bears after he blossomed as a senior last year at West Virginia, catching 109 passes for 1,447 yards and 10 touchdowns. The 6-3, 217-pounder opened the 2014 season with a school-record seven straight 100-yard games and set another West Virginia mark for most receptions in a game with 16 against Texas.
Check ChicagoBears.com later for expanded coverage.