The Bears on Tuesday reached the NFL's mandatory 75-man roster limit by placing second-year running back Senorise Perry on injured reserve with a foot injury.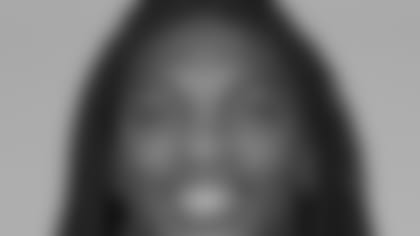 Senorise Perry
Perry originally joined the Bears in 2014, signing as an undrafted free agent after participating in the club's rookie minicamp on a tryout basis. The 6-foot, 207-pounder appeared in all 16 games last year, leading the Bears with 17 special-teams tackles and averaging 22 yards on four kickoff returns.
Perry produced the Bears' two longest plays in this year's preseason opener with a 54-yard touchdown run and a 42-yard kickoff run Aug. 13 in a win over the Miami Dolphins. The 54-yard run helped him compile a team-high 89 yards on 10 carries.
Perry was a two-year starter at Louisville, where he rushed for 677 yards and six touchdowns on 141 carries as a senior in 2013. In 2012, he ran for 705 yards and 11 TDs on 136 attempts before suffering a torn ACL in the 10th game of the season.
The Bears, who end the preseason by hosting the Browns Thursday night at Soldier Field,  must trim their roster to 53 by 3 p.m. Saturday.