Robbie Gould watched news coverage of the destruction that was caused by tornadoes across Illinois Sunday. But the Bears kicker was still stunned by what he saw Tuesday while visiting one of the hardest hit areas.
[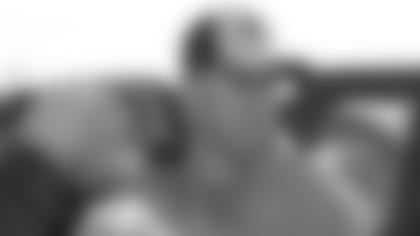 ](http://www.chicagobears.com/multimedia/photo-gallery/Tornado-relief---Coal-City/657a783b-600c-415c-afe1-99409e550fae)
Robbie Gould helped coordinate a trip to Coal City Tuesday to help tornado victims. Click image to see photos.
Gould was among seven current and former Bears players who spent the day supporting the American Red Cross tornado relief efforts in Coal City, a small town that's located about 60 miles southwest of Chicago.
"You can't describe it until you walk through the streets of where a tornado ripped through and see what really happened and how these people are coping," said Gould, who spearheaded the trip through his Goulden Touch Foundation. "We went through some of the people's houses that have to be knocked down. Everybody down here has a heart-wrenching story."
Gould was joined by defensive backs Zack Bowman and Sherrick McManis, linebacker Blake Costanzo, and former Bears Anthony Adams, Rashied Davis and Tom Zbikowski.
The group boarded a bus at Halas Hall and traveled to the United Methodist Church in Coal City, where they helped serve meals and distribute supplies from an American Red Cross Emergency Response Vehicle.
"It's pretty close to home," Gould said. "A lot of these people down here are Bears fans and we decided this would be an awesome way to spend our off day; go down and lift some spirits and help some people in the community. It was awesome to have the guys involved and the Bears involved. It was just amazing to come down here to help."
The players passed out sandwiches and water bottles along with shovels and rakes while hearing tales of survival they likely will never forget.
"There were a lot of amazing stories about where people were and what they did at that moment [the tornado struck]," Gould said. "People were in a closet in their basement with their entire family and dog as the tornado ripped around or over and through their house.
"Some people I talked to were actually at the Bears game and left during the delay to come back and make sure their family and their house and everything was all right."
As you'd imagine, the players were warmly received when they arrived in Coal City. But Gould said they weren't the only ones who were there to lend a hand.
"There were random people who didn't know each other—didn't know anybody—who were down there to help," Gould said. "It was awesome to see everyone come together and provide some inspiration and hope to an area that was definitely in need of it.
"It's definitely something that the players will take for the rest of the season and dedicate how we play and the things that we do every day to the people in Coal City, Washington, Peoria and all the places that were affected by the tornadoes."
Online auction: The Bears and Bears Care are partnering with the American Red Cross, Greater Chicago Region to help raise money for those who suffered losses during the storms.
Bears Care is conducting an online auction of game-worn and game-used equipment from the Bears' win over the Ravens and also accepting donations online. All auction proceeds and donations will be matched dollar-for-dollar up to $100,000 by the Bears and Bears Care and will be awarded to the American Red Cross for direct support of their programs serving individuals and families in Illinois impacted by the tornados.
Click here to bid in the online auction or make a donation.