Over 30 Bears players will participate in the NFL's "My Cause My Cleats" initiative this season.
The initiative gives players a platform to share stories about the charitable causes that are important to them and the work they do in support of those causes.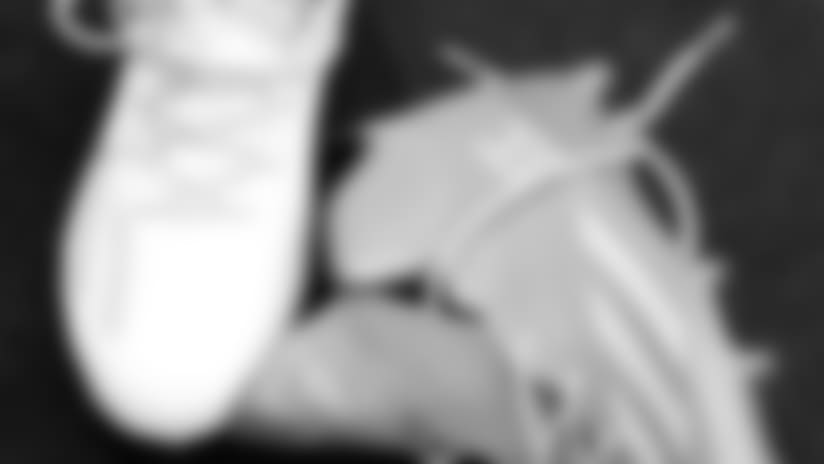 Cleats worn during the 2016 "My Cause My Cleats" game.


Bears players will reveal their cleat designs as a group during a Week 13 "Unboxing Day" and wear their cleats during pregame warmups Dec. 3 before they face the San Francisco 49ers at Soldier Field.
Cleats will be auctioned online via NFL Auctions, with proceeds benefiting each individual charity. Bears players who are scheduled to participate in the program include:
Sam Acho (Living Hope Christian Ministries) Adrian Amos (Alzheimer's Association) Prince Amukamara (Pro Athletes Outreach) Connor Barth (Cleveland Clinic-South Florida) Joshua Bellamy (Chicago Housing Authority) Daniel Brown (Red Cross) Jonathan Bullard (American Cancer Society) Michael Burton (Embrace Kids Foundation) Benny Cunningham (American Cancer Society) Quintin Demps (Teen Living Programs) Andrew DePaola (Bo's Effort) Leonard Floyd (Bears Care/Breast Cancer Awareness) Kyle Fuller (SADS Foundation) Mike Glennon (Chicago Police Foundation) Eddie Goldman (Youth Guidance) Deiondre' Hall (Leukemia & Lymphoma Society, Susan G. Komen, Esophageal Cancer Awareness Foundation, MS Foundation) Akiem Hicks (US Army) DeAndre Houston-Carson (Orphan Network) Jordan Howard (Pulmonary Fibrosis Foundation) Eddie Jackson (Leukemia Lymphoma Society) John Jenkins (American Diabetes Foundation) Christian Jones (Florida Hospital Pink Out Campaign) Cre'von LeBlanc (Cre'von LeBlanc Foundation) Sherrick McManis (OSF Healthcare in Peoria) Pernell McPhee (American Cancer Society) Zach Miller (Jared Allen's Homes for Wounded Warriors) Patrick O'Donnell (Cleveland Clinic-South Florida) Roy Robertson-Harris (Children's Advocacy Center of Lake County) John Timu (USO) Danny Trevathan (Bears Care/Breast Cancer Awareness) Mitchell Trubisky (Thumbs Up Mission) Mitch Unrein (Living Hope Christian Ministries)