Larry Mayer and Eli Kaberon of ChicagoBears.com discuss the Bears players they'll be watching on both sides of the ball in Sunday's road game against the Carolina Panthers:
Mayer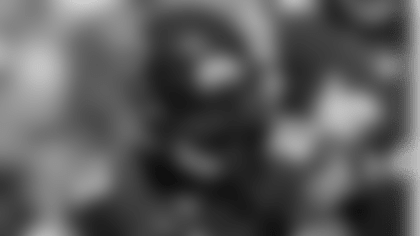 Offense: Kyle Long
After rushing for just 136 yards in the first three games of the season, Pro Bowl running back Matt Forte broke out with 122 yards on 23 carries in last Sunday's loss to the Packers.
Forte will look to build on that effort against the Panthers, who rank 27th in the NFL defending the run. The top two rushing games of Forte's seven-year career have come versus Carolina, with 205 yards on 25 carries on Oct. 2, 2011 and 166 yards on 22 attempts on Oct. 10, 2010.
With 6,924 career rushing yards, Forte needs 76 yards to become the 58th player in NFL history to reach 7,000. He's already second on the Bears' all-time list behind Walter Payton (16,726).
Forte is also a talented receiver out of the backfield, ranking second among NFL running backs with 3,113 receiving yards since he entered the league in 2008, trailing only Darren Sproles. This season Forte is one of only three players with at least 200 yards rushing and 100 yards receiving, joining the Steelers' Le'Veon Bell and the Colts' Trent Richardson.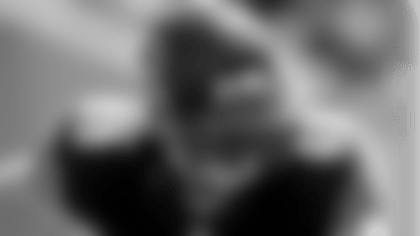 Defense: Jared Allen
If Jared Allen is able to play after recovering from a bout of pneumonia, it will provide a major boost for a Bears defense that failed to generate a pass rush last Sunday against the Packers.
Allen recorded eight tackles and three quarterback hits in a Week 3 win over the New York Jets and hopes to get back on track. The 11-year veteran admits that he has yet to get into his regular groove after missing time in the preseason due to a shoulder injury and the birth of his second child and then coming down with pneumonia.
"I was sad I missed [the Packers game] because coming out of the San Fran game and then the New York game I felt like I was really starting to get into the rhythm of this defense of where we were at stopping the run," Allen said. "And even though I didn't get [Jets quarterback] Geno [Smith] on the ground, I had some really good rushes in the fourth quarter and I really felt like my game was where it needed to be going into that week and I still feel that."
---
Kaberon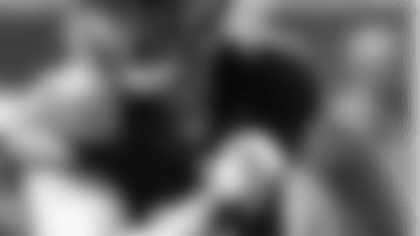 Offense: Kyle Long
Another week, another shuffle of bodies on the offensive line. With Matt Slauson and Roberto Garza returning to health, and Jermon Bushrod suffering an injury this week in practice, the front five that takes the field against the Panthers may not look like the one that started last Sunday against Green Bay.
One of the few constants up front is at right guard, where Kyle Long has improved from his rookie season and become one of the best players in the league at his position. The Bears ran for 235 yards versus the Packers – the team's highest single-game total since 1988 - and a lot of that had to do with the holes created by the line. Long was out in front on many of those plays, clearing out blockers so that Matt Forte could run past.
Versus Carolina, Long will have the task of dealing with the NFL's top defensive player from a season ago, middle linebacker Luke Kuechly. If the re-worked offensive line can neutralize Kuechly by once again give Forte room to run, as well as keeping the pocket clean for Jay Cutler on pass plays, the Bears have a great chance of leaving Carolina with a victory.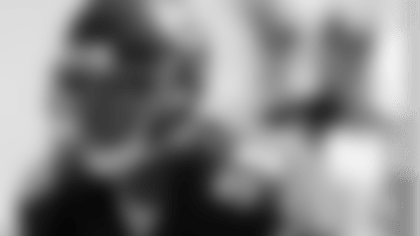 Defense: Lance Briggs
Panthers quarterback Cam Newton hasn't been much of a runner this season, with only eight attempts. However, Carolina's top five running backs are all banged up, so their production on the ground is going to need to come from somebody. Their best option may be to unleash Newton, who claims he is close to 100 percent health after dealing with ankle and rib injuries early in the season.
Bears linebacker Lance Briggs will be looking to contain Newton and the entire Panthers rushing attack. Briggs spoke highly of Newton earlier in the week, saying, "He can still run away from you. A lot of times, he can make a move and get to the outside."
Keeping Newton within the pocket will be important for several reasons, and Briggs will be one of the players looking to do that. The Bears pass rush was missing in action a week ago, and Aaron Rodgers torched them for it. Newton is a different type of quarterback, but pressure from the defensive line and linebackers will be key, with Briggs responsible for manning his lane and not letting the Panthers quarterback run wild.