Bears players cleaned out their lockers and began to scatter across the country Monday, one day after concluding an ugly 3-13 season with a lopsided 38-10 loss to the Vikings.
"Overall I think it was disappointing because we didn't make the playoffs, we didn't win the division and we're not fighting for a Super Bowl," said receiver Alshon Jeffery.
Decimated by injuries, the Bears finished with their worst record since the NFL expanded to 16 games in 1978 and the second worst mark in franchise history behind a 1-13 debacle in 1969.
Players who landed on injured reserve included starters at quarterback (Jay Cutler), receiver (Kevin White), right guard (Kyle Long), center (Hroniss Grasu), tight end (Zach Miller), nose tackle (Eddie Goldman), inside linebacker (Danny Trevathan) and outside linebacker (Lamarr Houston), in addition to two backup quarterbacks (Brian Hoyer and Connor Shaw).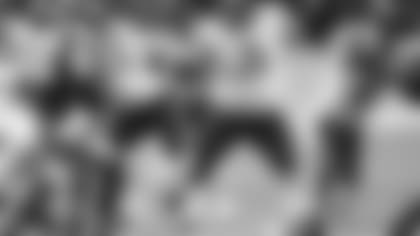 Bears players reflected on the season one day after concluding an ugly 3-13 season with a lopsided 38-10 loss to the Vikings.


"I don't know the exact numbers, but it was in the mid- to high-teens for guys that were out," said Long, who broke his ankle in a Week 10 loss in Tampa. "I think it was eight or nine guys that were initial starters and I'd say of that list five or six of those guys were potential Pro Bowl guys. You're looking at an entire roster that's just been stripped."
The rash of injuries forced the Bears to rely on a slew of unseasoned young players, who predictably suffered through some growing pains but ultimately gained valuable experience.
"Credit those guys," Long said. "They did a great job going out there getting their first experience in the NFL, and going through a 3-13 season I'm sure has developed a lot of mental toughness for some of the guys and emotional toughness because it is a grind.
"A lot of these dudes come from BCS championship schools and SEC teams where they lose one game and their season is over. This NFL grind, it's very, very hard to win in this league. That's one thing I found out and I'm looking forward to winning a lot more in the future."
With key veterans returning from injuries joining promising young players with an NFL season under their belts, the Bears are confident that they'll rebound in 2017.
"I really believe it in my heart," Jeffery said. "You have to believe this is going to be a special year. You've got to believe. You've got to have faith and put in the work."
Jeffery predicted after Sunday's loss that the Bears would win the Super Bowl next season. Asked Monday if he meant what he said, the receiver replied: "Damn right."
"I'm with him," said rookie outside linebacker Leonard Floyd. "If he says, 'Super Bowl,' let's go, let's get it. I definitely believe in my team. I definitely believe we're going to shock the world next year, so tune in and be ready."
The Bears have failed to make the playoffs in nine of 10 seasons since they reached Super Bowl XLI. But Floyd and the rest of the 2016 draft class provide hope for the future. Second-round pick Cody Whitehair started all 16 games at center and fifth-round choice Jordan Howard set Bears rookie rushing records with 1,313 yards and seven 100-yard games. The Indiana product finished second in the NFL in rushing behind Cowboys rookie Ezekiel Elliott (1,631 yards), the fourth pick in the draft.
"You have to run the ball to win in the NFL, so I'd say Jordan Howard is kind of the hare out there in front of us leading the pack," Long said. "He wills himself to get four or five extra yards every time he's got the ball."
While most outside Halas Hall no doubt will scoff at Jeffery's prediction, Long understands that no individual knows exactly what will happen in the future.
"Nobody has a crystal ball, so they can take their opinion and do what I want them to do with it," he said. "We're the Bears. We're going to keep going. We're going to keep fighting. It's not in my blood to quit. It's not in the blood of the guys around me to quit. We're here. Soldier Field will still be standing. We'll still have games next year, so we'll be showing up to play in those."