The Bears haven't played the Buffalo Bills since 2010, but that doesn't mean they won't face a familiar foe when the two teams meet in Sunday's season opener at Soldier Field.
Bills first-year defensive coordinator Jim Schwartz spent the past five seasons as head coach of the Detroit Lions, an NFC North rival that swept the Bears last season for the first time since 2007.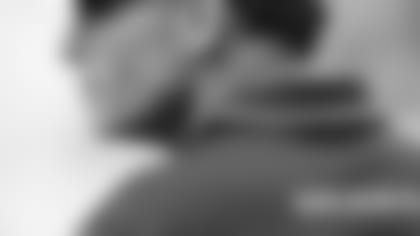 Marc Trestman and the Bears will open the season Sunday against the Buffalo Bills at Soldier Field.
In a 21-19 loss to the Lions last Nov. 10 in Chicago, the Bears generated just 12 points on four trips in the red zone and were held to a season-low 38 yards rushing on 20 carries.
"He's really sound," coach Marc Trestman said of Schwartz. "I thought he did as good a job of defending us last year as any coordinator, with all due respect to the others, and I'm not just saying that because [the Bears play the Bills this weekend].
"He does a great job of understanding our concepts and our patterns and what to take away. He gives you a lot of different looks from the standpoint of coverage-wise and he's always good at rushing the passer."
Like the Lions, the Bills are fueled by a strong defensive line. Last season their four starters combined to produce 41 sacks: ends Mario Williams (13) and Jerry Hughes (10) and tackles Kyle Williams (10.5) and Marcel Dareus (7.5).
"[Schwartz] fell into a very similar group," Trestman said. "They are close to the group that we played in Detroit in terms of having a big three-technique and being able to push the pocket inside and having edge rushers and good solid 'backers. They run to the ball, they're fast and they're fundamentally sound.
"I've got a lot of respect for Jim and the defenses that he's coached along the way. I've faced him for many years and he's always done a good job."
Personal day: Linebacker Lance Briggs on Wednesday defended his decision to take a personal day off Monday so he could attend the grand opening of a restaurant he owns in California.
"Back when I approached Trestman about it, I asked if I could have a personal day. He said OK,'" Briggs said. "Monday was an hour-long practice. Typically in the NFL you install your game plan starting on Wednesday. You put in your first and second down. This is typical throughout the league.
"[You work on] your third-down and blitz package on Thursday and your short-yardage and goal-line stuff on Friday, and your review on Friday. Then you have a walkthrough and review on Saturday before you play the game. For me, the grand opening on Monday was an opportunity and I asked him."
Asked about excusing Briggs for the day, Trestman said: "I just stand by about what I've said with each and every player that has missed a practice and that is I listen to what they have to say. I always call it a personal decision because I don't think it's my business or anybody's business from my end, from a player's standpoint, and every decision we make is made with the best interest of the team and a lot goes into that."
Star performer: The Bears struggled in multiple areas on special teams throughout the preseason, but one player who excelled was Sherrick McManis.
"He's the guy that has done the best job of anybody so far," said special teams coordinator Joe DeCamillis. "He's really had a good camp both for me and on the defensive side. He's very explosive. He's a great kid.

"He knows this is his ticket, this is how he's going to get to the next step for him, and he's been a joy to be around and I'm glad to have him."
Aches and pains: Quarterback David Fales (shoulder) did not practice Wednesday, while safety Chris Conte (concussion), center Brian de la Puente (knee) and fullback Tony Fiammetta (hamstring) were limited.
For the Bills, tight end Lee Smith (toe) did not practice, while linebacker Randell Johnson (ankle), safety Jonathan Meeks (neck) and cornerback Stephon Gilmore (groin) were limited.