When the Bears face coach Bill Belichick and the New England Patriots Sunday at Gillette Stadium, they'll be challenged by the NFL's top-ranked pass defense.
Led by shutdown cornerback Darrelle Revis, the Patriots have allowed an average of just 208 yards through the air this season and are tied for second in the league with 14 takeaways.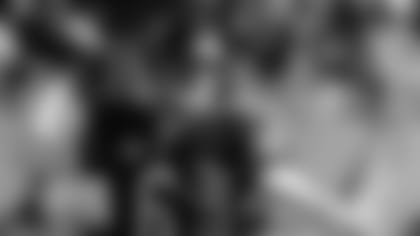 Jay Cutler and the Bears will battle the NFL's top-ranked pass defense Sunday in New England.
"They're talented and they've got great schemes," said quarterback Jay Cutler. "Obviously coach Belichick has been doing this for a long time and finds a way to take away No. 1 and No. 2 [receiver options] most of the time. Revis coming along and helping them out has only made them harder to deal with, so we're going to have to be careful."
The Patriots secondary also features former Seahawks star Brandon Browner, a 6-4 cornerback who was suspended the first four games of the season for violating the league's substance abuse policy, as well as safeties Devin McCourty and Patrick Chung.
"You can tell they're very well coached," Cutler said. "Darrelle Revis is one of the best in the business; has been for a long time. A lot of times he goes with the No. 1 receiver and matches him and shadows him throughout the game. We'll see what he does against us.
"They show you a few different fronts. Their offense puts pressure on the opposing offense by controlling the ball and scoring points as of late. It's a tough team. They're very situationally aware. Third-and-longs, they're going to do the right thing. Fourth-and-short, they're going to do the right thing. They're very well coached."
Personal issue: Cutler was criticized by some for not appearing on his weekly radio show on ESPN 1000 Monday following Sunday's disappointing loss to the Miami Dolphins. But the quarterback didn't cancel because of the game.
"We took [his son] Jaxon to the doctor actually, so it was personal issue," Cutler said. "It's almost easier to do the radio show and just get it out of the way after a loss. Some of these questions you don't have to answer on Thursday.   
"It was out of my hands. It had nothing to do with what's happened or what happened on Sunday. I've done a few radio shows after losses and it usually goes pretty easily."
Health update: Safety Danny McCray (knee) and receiver Chris Williams (illness) did not practice Thursday. Also sitting out was defensive end Jared Allen, who had a veteran's day off.
Tight end Martellus Bennett (hamstring), linebackers Jonathan Bostic (back) and Lance Briggs (ribs), cornerback Kyle Fuller (hip/hand) and right tackle Jordan Mills (foot) were limited. Safety Chris Conte (shoulder) practiced without restrictions.
The Bears are hopeful that Fuller, who did not practice Wednesday, will be able to play Sunday.
"He worked the entire day and got through it," said coach Marc Trestman. "We'll talk to the trainers, but Kyle practiced the whole day today and moved around well.
"We'll see how he feels tomorrow and we'll continue to talk to him. We certainly want him to feel comfortable playing and not to have the concerns that he can hurt himself more with what he has. We certainly wouldn't put him out there if we thought that was the case."