On the eve of their first training camp practice, the Bears on Thursday placed guard Kyle Long on the active non-football illness list and safety Craig Steltz on the active physically unable to perform list.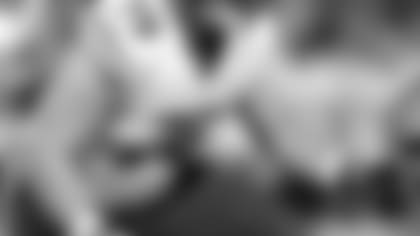 Kyle Long
Both players are eligible to begin practicing once they are cleared to do so.
Long contracted a viral infection last weekend. On Wednesday, the Bears announced that he would be sidelined through Sunday before being re-evaluated next week. On Thursday, Long told reporters that he was "pretty sick and run down this past weekend, but I'm feeling better."
At a press conference Wednesday at the start of training camp, Bears general manager Phil Emery said that Long was not contagious and his condition was improving.
"If it was left up to Kyle, he would be out there," Emery said. "Obviously he loves his teammates, he loves the Chicago Bears and he loves playing football, so we're just going to be cautious. Let him get the rest he needs."
Long was voted to the Pro Bowl last season as a rookie. He started all 16 games at right guard after being selected by the Bears with the 20th pick in the first round of the draft out of Oregon.
Steltz, a seven-year veteran, continues to recover from offseason groin surgery. He's one of two Bears safeties to open training camp on the PUP list, joining Chris Conte (shoulder).
The Bears will conduct their first training camp practice at 9 a.m. Friday. All practices at Olivet Nazarene University in Bourbonnais are free and open to the public.