For the second time in as many seasons with the Bears, promising young receiver Kevin White has suffered a serious leg injury that will sideline him indefinitely.
The seventh overall pick in the 2015 NFL Draft was placed on injured reserve Wednesday after sustaining a fractured left fibula and high ankle sprain in the second half of the Bears' 17-14 win over the Detroit Lions last Sunday at Soldier Field.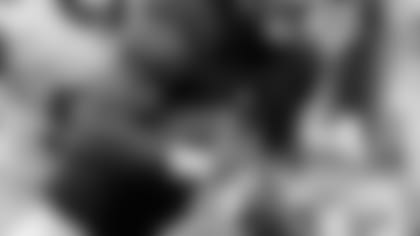 Bears receiver Kevin White has suffered a serious leg injury that will sideline him indefinitely.


White missed his entire rookie season last year with a stress fracture in the same leg, but he was cleared to participate in the Bears offseason program without restrictions and played in all four preseason games and the first four regular-season contests.
"You feel for [injured players]," said coach John Fox. "They put a lot of hard work into this. With a tackle or hit it can get taken away. So most disappointed for him."
Fox said that the two injuries are not related, it's still being determined whether White will require surgery and there's a chance the receiver could return to play late in the season. NFL teams are permitted to activate one player off injured reserve.
"It's a completely different bone in the lower leg," Fox said. "This was the fibula. It's the non-weight bearing bone, but he does have a spiral fracture. We're looking at different types of treatment, how to do it, whether it's surgery or not, getting opinions. There is an opportunity we could get him back this year, albeit later in the season."
White was just beginning to blossom. He leads the Bears with 19 receptions after catching six passes in each of the last two games against the Cowboys and Lions. His 187 yards are third on the team behind veterans Alshon Jeffery (317) and Eddie Royal (241).
"I think last week was by far his best game," Fox said. "He's improved every week. It's disappointing for him and for us but mostly for him, just from the standpoint of having watched him grow and having experienced some success last week against Detroit."
White was seemingly developing a rapport with quarterback Brian Hoyer, who started the Bears' last two games in place of the injured Jay Cutler. White caught six passes for 55 yards from Hoyer last Sunday versus the Lions before exiting midway through the third quarter.
"Just as a football player, football awareness, catching the ball, really everywhere he was making strides each week," Hoyer said. "So I know that's disappointing for him. Unfortunately, injuries are a part of this business. With the new rule, maybe he's back at the end of the year, I don't know. But right now we're just trying to keep his head up, keep him from behind down."
Fox spoke to White Tuesday after the injury was diagnosed.
"He was obviously down," Fox said. "It was kind of news. It started out as a high ankle sprain. They looked at it even further and the fibula was fractured and we've got to deal with it. There are a couple different options and we're looking into that now."
With White sidelined, the other five receivers on the Bears roster—Jeffery, Royal, Cameron Meredith, Deonte Thompson and Joshua Bellamy—will all have to help fill the void.
"Everybody's got to pick up the slack," Bellamy said. "One man doesn't win a football game. You need 11 on the field at a time and it all works together. And like coach Fox says, 'always next man up,' and the next guy up has got to step up."