The Bears on Thursday placed linebacker D.J. Williams on injured reserve due to a neck injury, ending his season with three games remaining, and signed fullback Montell Owens.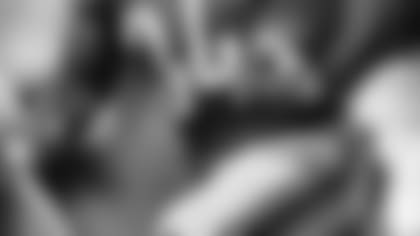 Montell Owens
Williams appeared in 18 games with 14 starts the past two seasons with the Bears, recording 112 tackles and two sacks. This year he played in 12 contests with 10 starts, registering 73 tackles. Williams spent his first nine NFL seasons with the Denver Broncos from 2004-12.
Owens is a nine-year veteran who played seven seasons with the Jacksonville Jaguars from 2006-12 and the last two campaigns with the Detroit Lions, where he was limited by injuries.
Owens entered the NFL with the Jaguars as an undrafted free agent from Maine. He was selected to the Pro Bowl as the AFC's special teams representative in 2010 and 2011, returning a Devin Hester fumble on a kickoff return eight yards for a touchdown in the 2010 Pro Bowl.
"He's a very serious-minded tough kid that has played very well in the kicking game," said special teams coordinator Joe DeCamillis, who coached Owens while working in the same position with the Jaguars in 2007-08. "He has had some injury issues the past couple years, but when he's out on the field he's a really good player."
As a fullback, Owens has rushed for 292 yards and three touchdowns on 56 carries and caught 12 passes for 132 yards. Most of that production came in 2012 when he made his only four NFL starts and rushed for 209 yards and 1 TD and had eight receptions for 113 yards.
After signing with the Lions, Owens played in only one game in 2013 due to a knee injury and appeared in the first four contests this year before being placed on injured reserve with a hamstring injury. He was waived Tuesday.