One day after the Bears' 31-30 comeback win over the Vikings, coach Marc Trestman lauded the defense and special teams for keeping the game close and the offense for overcoming adversity.
The Bears rallied to erase a second-half deficit for the second straight week after committing four turnovers and allowing touchdowns on a 105-yard kickoff return and a 61-yard fumble return.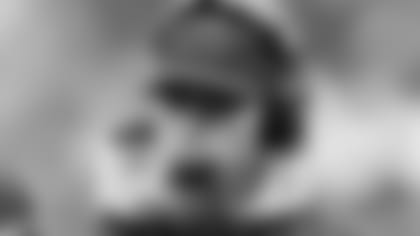 Marc Trestman is only the third coach in Bears history to win his first two games, joining George Halas and Neill Armstrong.
"I congratulated our team again today for what was really a resilient effort from start to finish," Trestman said. "There was a tremendous amount of adversity throughout the game, particularly on offense, and our defense and our special teams did a great job of keeping our team in the game."
After Cordarelle Patterson returned the opening kickoff 105 yards for a touchdown to give the Vikings an early 7-0 lead, Devin Hester returned the ensuing kickoff 76 yards to the Minnesota 32, setting up Jay Cutler's 1-yard TD pass to Martellus Bennett, which tied the score 7-7.
"They started out delivering the first punch," Trestman said. "We were able to respond with the kick return by Devin. Our kickoff return team put us position to score and tie the game up."
The Bears generated three takeaways for the second straight game. Tim Jennings intercepted a Christian Ponder pass and returned it 44 yards for a touchdown, giving his team a 21-14 lead shortly after Cutler had been intercepted on first-and-goal from inside the 1.
"We did a great job again with our takeaways," Trestman said. "Tim's return for a touchdown neutralized an interception that we had in a goal-line situation offensively."
Trestman was impressed with the job the Bears defense did against Adrian Peterson. The reigning NFL MVP rushed for 100 yards on 26 carries, a 3.8-yard average. In the previous meeting between the teams last December in Minnesota, Peterson rushed for 104 yards and 2 TDs in the first quarter.
"We had to stop their difference-maker, and we did," Trestman said. "Our run fits were excellent for most of the game. Everybody went to the football. Our safeties came up and hit the line of scrimmage when they had to; both Major [Wright] and Chris [Conte] made some good stops."
Trestman was also pleased that the Bears defense held the Vikings to field goals on all three of their red-zone possessions and had no pre-snap penalties. On the flipside, he'd like the unit to improve on third down after allowing Minnesota to convert 7-of-16 third-down opportunities (44 percent).
The Bears focused on containing Peterson and challenged Christian Ponder to beat them, and the young Vikings quarterback nearly did. He completed 16 of 30 passes for 227 yards with one touchdown, one interception and a 75.3 passer rating while also rushing for 18 yards on six carries.
"We put the game in Ponder's hands and he did a good job, particularly on breaking contain on a couple of occasions," Trestman said. "We've got to get better at that. But I thought overall the physicality of our defense and the ability again to create turnovers and holding them to 16 points certainly put our football team in position to win."
Trestman also lauded Hester, who broke his own Bears single-game record with 249 kickoff return yards. He followed his 76-yard return with an 80-yarder in the second quarter.
"I've just always been a Devin Hester fan," Trestman said. "I'm on the edge of my seat just like everybody else, wanting to see what we've seen him do in training camp and practice-explode and just have a crack where he can make something happen. It was terribly exciting to see that."
Offensively, Trestman was pleased with the poise that Cutler and his teammates showed throughout the game, especially on the winning drive. The coach was also happy the unit provided solid pass protection, did not commit a pre-snap penalty and converted 7 of 12 third downs (58 percent).
As you'd suspect, however, the four turnovers were not acceptable.
"Offensively, it's very difficult to overcome the turnovers that we did and still win the game, which is why Devin's return game and our defensive play was so important in this game," Trestman said.
"You don't have these kind of turnovers and win games most of the game. I'm sure Jay realizes it, our guys realize it who are touching the ball. We've got to take care of the football."