The Bears on Wednesday announced a list of important offseason dates.
The Ed Block Courage Award luncheon will be held Tuesday, March 14 at Manzo's Banquets in Des Plaines. The Bears' winner of the award is safety Eddie Jackson. The awards are presented to one player on all 32 NFL teams who best exemplifies a commitment to sportsmanship and courage and serves as an inspiration in the locker room. The award recipients, who are voted for by their teammates, symbolize professionalism, great strength and dedication, and they are considered community role models.
The Bears will announce the winners of the Brian Piccolo Award Tuesday, April 25. The honor has been given to a Bears rookie since 1970 and was expanded in 1992 to include a veteran. Bears players vote for teammates who best exemplify the courage, loyalty, teamwork, dedication and sense of humor of Brian Piccolo, a Bears running back who died from embryonal cell carcinoma on June 16, 1970, at the age of 26.
The NFL Draft will be held April 27-29, with the first round Thursday night, the second round Friday night and Rounds 3-7 Saturday. The Bears have the No. 1 overall pick in the draft for the first time since 1947. They also have one selection in Rounds 2, 3 and 7 and two in Rounds 4 and 5 for a total of eight choices.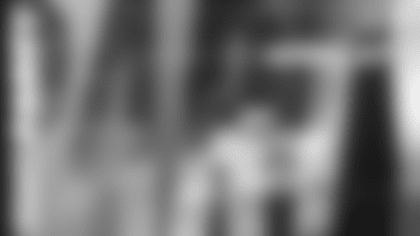 THE BIGGEST BEARS PARTY OF THE YEAR
There's no offseason for the Bears, and this year we're celebrating an historic offseason with the whole family. We'll get together for THE MOMENT we welcome the newest Bears into the family. Join us at Soldier Field for the 2023 Miller Lite Chicago Bears Draft Party, and spend night 1 of the Draft with thousands of your closest friends.
We'll have non-stop Draft coverage and analysis, plus the spring's best party with activities across the Dr Pepper Patio, the Miller Lite Midway, the Verizon Mezzanine and on the field. Tickets for this year's Draft Party are currently sold out. Check back for updated information between now and April 27th. If further tickets become available, you'll hear about it here first.
The Bears will conduct their rookie minicamp May 5-6, the weekend following the draft. They will then hold 10 OTA practices on May 22, 23, 25, 30 and 31 and June 1, 5, 6, 7 and 8.
The club will host the Bears Care Gala May 13 at Soldier Field. The annual event raises funds to support Chicago-area research efforts focused on finding a cure for breast and ovarian cancer and improving treatment options for those currently battling those diseases.
The offseason program will conclude with a mandatory full-squad minicamp June 13-15.