SEATTLE – Dominated in all three phases by the defending Super Bowl champions, Friday night's preseason game at CenturyLink Field certainly didn't play out like the Bears expected.
The Seahawks scored touchdowns on their first four possessions and added a field goal on the last play of the first half, storming to a 31-0 halftime lead en route to a 34-6 victory.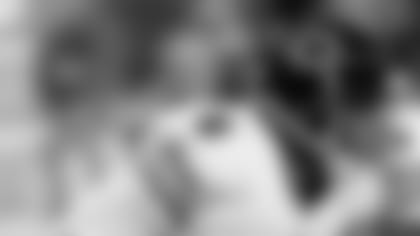 Jay Cutler completed 12 of 20 passes for 157 yards in Friday night's 34-6 preseason loss to the Seahawks.
But the Bears remained positive after the drubbing, vowing to learn from it as they continue preparations for their regular-season opener Sept. 7 against the Bills at Soldier Field.
"The good part about it is we're going to be able to make corrections," said coach Marc Trestman. "We think a lot of this is fixable, it really is. We'll do that and then we'll be able to see how we're tied together in all three phases because clearly we lost the game in all three phases."
Facing the high-powered Seahawks provided the Bears a great chance to show that their revamped defense has made significant strides since a disastrous 2013 season.
But Seattle marched 61, 89, 83 and 16 yards for touchdowns on their first four possessions, compiling 250 total yards and converting 7 of 7 third-down opportunities in the first half.
"The one thing I think that stood out is probably third down," said linebacker Lance Briggs. "Getting off the field on third down is very important. We got ourselves in a lot of third-down situations and didn't get off the field."
Russell Wilson accounted for three of Seattle's TDs, scrambling for a 7-yard score and tossing passes of 12 yards to Jermaine Kearse and 7 yards to Christine Michael. Wilson completed 15 of 20 passes for 202 yards and a 140.0 passer rating before exiting after one third-quarter drive.
The Bears generated a steady pass rush, but Wilson repeatedly burned them by escaping the pocket.
"Russell did what he's tremendous at," Trestman said of the Seahawks' mobile quarterback. "He was able to get out of the pocket and find open guys up the field or extend plays with his legs. He did all that tonight. He was certainly in midseason form."
Offensively, the Bears picked up first downs on all four of their first-half possessions, but those drives resulted in three Pat O'Donnell punts and a Jay Cutler interception.
"We had a few mishaps," Cutler said. "I felt the offensive line played well, handled their front four and handled some of their blitzes. Offensively, they were rolling pretty good, so we had to play catch up. We had some things early on that set us back that we need to clean up."
Cutler's first interception of the preseason came after two apparent touchdowns were wiped off the board. Martellus Bennett was awarded a 23-yard TD reception from Cutler, but after a replay review the ball was placed at the 1-yard line. Two plays later, Dante Rosario's 2-yard TD catch was nullified by a pass interference penalty on Brandon Marshall.
After the penalty, Cutler's pass intended for Josh Morgan was intercepted by cornerback Jeremy Lane, who returned it 41 yards to the Seattle 43. The pick set up Steven Hauschka's 59-yard field goal as time expired in the first half, putting the Seahawks ahead 31-0.
Two of the Seahawks' touchdowns were set up by special teams plays as Percy Harvin returned the opening kickoff 46 yards and Earl Thomas brought back a punt 59 yards.
"There's a strong feeling between myself and the coaches and the players that the things that happened tonight are fixable," Trestman said.
"But this night was about not being able to return [kicks], not being able to stop a couple returns. We couldn't stop them on third downs. They had a couple of extended drives because of penalties. We couldn't keep the quarterback in the pocket. He extended the play and made some plays. And offensively we couldn't finish drives."
After Hauschka's 38-yard field goal made it 34-0, Robbie Gould put the Bears on the board with a 30-yard field goal and later added a 38-yarder following a C.J. Wilson interception.
It was obviously too little and too late for Friday night, but that doesn't mean the Bears can't and won't ultimately benefit from the lopsided loss.
"We've got to take it all in perspective and I think our team does," Trestman said. "I think we're humble enough to know that we've got work to do.
"Coming on the road and playing in this kind of environment is only going to help us. I thought there were some good things that went on as well. But we've got to focus in on the fact that we didn't finish drives, we couldn't stop them on their drives and our kicking game wasn't clean."