Hours after waiving Connor Shaw Tuesday to make room for receiver Victor Cruz on their roster, the Bears rescinded the move, bringing back the reserve quarterback.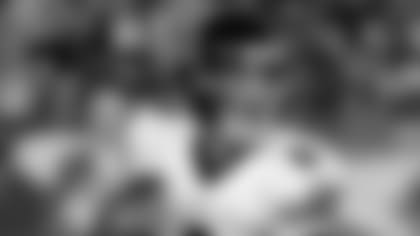 Quarterback Connor Shaw missed all of last season with a broken leg.


The team instead waived receiver Jhajuan Seales, an undrafted rookie from Oklahoma State.
Shaw was brought back after reserve quarterback Mark Sanchez sustained a minor injury in Tuesday's OTA practice. Sanchez is expected to miss the rest of the offseason program but return in time to start training camp.
Shaw originally joined the Bears last July 1 when he was claimed off waivers from the Browns. He performed well in the preseason, completing 11 of 16 passes for 127 yards with two touchdowns, no interceptions and a 132.0 passer rating.
But Shaw was lost for the season when he suffered a broken leg in the Bears' third preseason game against the Chiefs.
Shaw entered the NFL in 2014 with the Browns as an undrafted free agent from South Carolina. He has appeared in one regular-season game, starting the season finale his rookie year against the Ravens and completing 14 of 28 passes for 177 yards with no touchdowns, one interception and a 55.2 passer rating.
Shaw missed the entire 2015 season with a thumb injury he suffered in a preseason game against the Redskins.