During a ceremony at halftime of Monday night's game against the Cowboys, legendary Hall of Famer Mike Ditka became the 14th individual to have his number retired by the Bears.
"You don't play the game or coach the game with this in mind, but it's such a great honor," said Ditka, who wore No. 89 for six seasons with the Bears from 1961-66.
[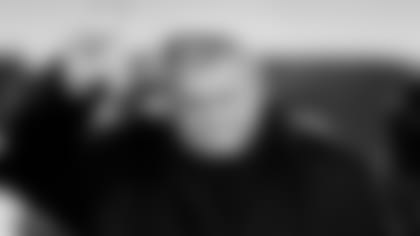 ](http://www.chicagobears.com/multimedia/photo-gallery/Gallery-Bears-vs-Cowboys/95d6f901-3cba-4512-ab38-c18583b99ece)

The Bears officially retired Mike Ditka's number 89 jersey during a halftime ceremony on Monday Night Football. Click to view photos from the game.
"I'm really honored that the Bears considered doing this and have done it. It's kind of the icing on the cake. It's the final candle, whatever you want to call it. It's been a hell of a run, it really has been. It's been fun, and the greatest fans in the world, I think Chicago has them."
Ditka revolutionized the tight end position during his playing career and later led the Bears to their first Super Bowl championship as head coach. He is the only individual in the NFL's modern era to win a league championship with the same team as both a player (1963) and head coach (1985).
Although the weather was frigid Monday night, Ditka enjoyed the halftime ceremony.
"It means a lot," he said. "It's an individual honor. The greatest honor was winning the Super Bowl with my group of players. That was the big honor. This is an individual thing and it's nice that George [McCaskey] and Virginia [McCaskey] decided to do this, and I think Mr. [George] Halas would approve."
After being selected by the Bears with the fifth overall pick in the 1961 draft out of Pittsburgh, Ditka was voted to five Pro Bowls in six seasons. A two-time All-Pro, he was named NFL Rookie of the Year after catching 56 passes for 1,076 yards and 12 touchdowns.
On the Bears' all-time receiving list, Ditka ranks first among tight ends and fourth overall with 4,503 yards, fifth with 316 receptions and fifth with 34 touchdown catches.
Ditka played his final six NFL seasons with the Eagles (1967-68) and Cowboys (1969-72), helping Dallas win Super Bowl VI and finishing his career with 427 receptions, which remained the most by a tight end until Kellen Winslow eclipsed the mark in 1980. In 1988, "Iron Mike" became the first tight end enshrined in the Pro Football Hall of Fame.
After his playing career ended, Ditka served as a Cowboys assistant coach from 1973-81 and was part of their coaching staff when they won Super Bowl XII.
Ditka was hired as Bears head coach in 1982 by Halas a few years after sending Halas a letter expressing his interest in the job. In 11 seasons, Ditka compiled a 112-68 record while leading the Bears to six NFC Central titles, three NFC Championship Games and a Super Bowl XX victory. He was named NFL Coach of the Year in 1985 and 1988.
Ditka guided one of the most dominant teams in NFL history, the famed 1985 Bears, to a 15-1 record. The team blanked the New York Giants (21-0) and Los Angeles Rams (24-0) in the playoffs before crushing the New England Patriots 46-10 in the Super Bowl.
Having his number retired, Ditka joins a select group of Bears players that also includes Bronko Nagurski (3), George McAfee (5), Halas (7), Willie Galimore (28), Walter Payton (34), Gale Sayers (40), Brian Piccolo (41), Sid Luckman (42), Dick Butkus (51), Bill Hewitt (56), Bill George (61), Clyde "Bulldog" Turner (66) and Red Grange (77).