Using Next Gen Stats, NFL.com writer Matt Harmon ranks the Bears and new receiver Allen Robinson as the best fit between an NFL team and a receiver it signed in free agency.
Harmon predicts that Robinson will excel in an offense run by new Bears head coach Matt Nagy and offensive coordinator Mark Helfrich, based off the hybrid spread schemes that Nagy ran with the Kansas City Chiefs and Helfrich operated at the University of Oregon.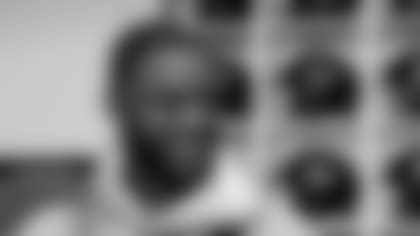 Allen Robinson joined the Bears after spending his first four NFL seasons with the Jaguars.


"The way Nagy and Helfrich approach offensive design is a major reason why the Robinson signing is a tremendous fit," Harmon wrote.
"The lack of use in the middle of the field caused over 50 of Robinson's targets in 2016 to come on plays where he had less than a yard of separation. That's the most for any wide receiver over the last two seasons. If Nagy designs a similar offense to the one employed by the Chiefs during his tenure as offensive coordinator, that will not be an issue in Chicago."
Robinson, 24, signed with the Bears March 14 after spending his first four NFL seasons with the Jaguars, catching 202 passes for 2,848 yards and 22 touchdowns in 43 games.
Robinson was voted to the Pro Bowl in 2015, recording 80 receptions for 1,400 yards and 14 touchdowns. He followed with 73 catches for 883 yards and six TDs in 2016 but missed 15 of 16 games last year after tearing his ACL in Jacksonville's season opener.
At his introductory news conference, Robinson revealed that he signed with the Bears in part because he felt the offense was a good fit for his skill set.
"Nagy and Helfrich were already set to create a more favorable offense for their quarterback with their congruent spread-offense philosophies," Harmon wrote. "Now they've found a No. 1 wide receiver who is up to the task in assisting their efforts. The move is only made better by how desperately Robinson also needed to find a team ready to use his talents in a more efficient manner."