Bears players were off Tuesday, but the team's entire rookie class was busy participating in a Bears/United Way "Hometown Huddle" event at Round Lake High School.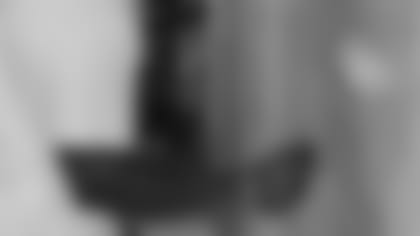 Rookie linebacker Jon Bostic paints a wall Tuesday at Round Lake High School.
With the help of United Way of Lake County, the Bears and Bears Care are helping to improve the high school's weight training and conditioning room and expand the space to include a new fitness area for students, which will help reinforce the NFL's PLAY 60 initiative.

The Bears rookies joined Round Lake students to finish painting, put the final pieces of equipment in place and unveil the new and improved exercise space for students.

The project began with a $20,000 grant from the Bears and the NFL Foundation to the United Way of Lake Country. Bears Care, the team's charitable beneficiary, provided a matching $20,000 grant.

Bears rookies who participated were David Bass, Jonathan Bostic, Michael Ford, Rogers Gaines, Khaseem Greene, Demontre Hurst, Kyle Long, Jordan Mills, Zach Minter, Christian Tupou, Cornelius Washington, C.J. Wilson and Marquess Wilson.

The NFL/United Way Hometown Huddle is a league-wide day of service designed to bring awareness and impact to the issue of youth health and fitness. During the 15th annual Hometown Huddle, NFL teams will help members of their community 'play 60' by building fitness zones and playgrounds, hosting youth football clinics and helping kids get active for 60 minutes a day.