The Bears decided to release veteran kicker Robbie Gould Sunday night simply because they felt that Connor Barth would provide an upgrade at the position.
"For us it was if a specific player becomes available and we know that we're able to acquire that player, then this is something we need to entertain or discuss," general manager Ryan Pace said Monday, minutes after Barth signed with the Bears. "That's kind of how it played out; when we knew this guy would be available for us, it made the switch a possibility."
Barth became a free agent Saturday when he was released by the Saints after losing a competition to Kai Forbath.
Barth has appeared in 83 NFL games over seven seasons with the Chiefs, Buccaneers and Broncos, making 84.8 percent of his field-goal attempts (139 of 164). Since 2010, the North Carolina product has made 63 of 64 tries from 20-39 yards.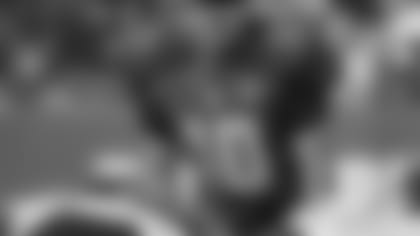 Kicker Connor Barth lines up to attempt a field goal last Dec. 27 against the Bears in Tampa.


"He's an experienced kicker," Pace said. "He's kicked in big games. Especially under 40 yards, he's extremely accurate and there's a sureness with that that I respect."
"He's extremely accurate," added coach John Fox. "We had him in Denver [in 2014], brought him in in a similar situation. The key is we call it points team and when you get those opportunities, you've got to get those points."
Gould departs after 11 seasons as the Bears' all-time leading scorer with 1,207 points and also holds team records for field goals made (276), field goals made from 50 yards and beyond (23) and longest field goal (58 yards in 2013).
Last season Gould converted 33 of 39 field-goal attempts. He made his first 18 tries, missed six of 15 during a midseason slump and then converted his final seven.
Pace conceded that it was difficult to say goodbye to Gould, the last remaining member of the 2006 Bears squad that reached Super Bowl XLI. But the general manager felt the move was necessary because it will ultimately upgrade the roster.
"This time of year there are mixed emotions," Pace said. "These decisions are difficult. There are a lot of good people that we're dealing with and there's a human side to this, and these decisions are never easy. As a young general manager, that's tough. I understand the personal side of it and I take that very seriously. There are numerous guys this weekend that we had those discussions with, and one was Robbie Gould.
"Every decision we make is about improving our team. These are all carefully discussed and these decisions never just happen on a whim. But when a player comes available that we feel good about, we have to consider it and then ultimately sometimes we have to make the hard decision.
"What I want to emphasize is the respect that we have for Robbie Gould and everything he's done for this franchise. But I also want to challenge ourselves, our organization, our scouts and our coaches to always be looking to improve."
As you'd expect, Barth was asked about replacing Gould after signing with the Bears Monday.
"I'm just excited for the opportunity," Barth said. "Robbie's a good friend of mine. As kickers around the league, we're kind of a close-knit fraternity and he's been outstanding here for his whole career. It's very rare to see a guy play for one team for that long.
"I'm not trying to fill his shoes. I'm just trying to come in and be me and hopefully help this team win."