FOXBORO, Mass. – Bears receiver Marc Mariani walked off the field after the Bears' third and final joint practice with the Patriots Wednesday and declared this week's trip to New England a success.
"To be able to scrimmage against a different opponent changes everything," Mariani said. "When you're going at each other week after week in camp, it gets pretty long. So to come out here and be able to have a new opponent is great, and I think we got a lot of good work in."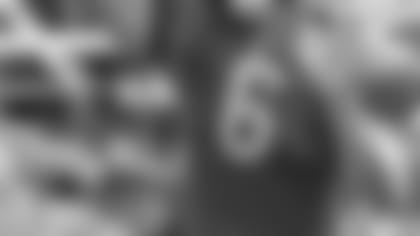 Quarterback Jay Cutler throws a pass during a joint practice with New England.


After two physical padded practices Monday and Tuesday, the Bears and Patriots worked out in helmets and shorts Wednesday in preparation for Thursday night's preseason game at Gillette Stadium.
"It's been great working with these guys," said Bears outside linebacker Lamarr Houston, who walked onto the practice field chatting with Patriots quarterback Tom Brady. "They're well-coached. They execute well and it's just good to get a feel for someone else and how they work. So it's been really good for us and I think it helped us improve as a team."
The Bears offense made huge strides after struggling in the first practice, with receivers Alshon Jeffery and Kevin White delivering big catches against an experienced Patriots secondary.
"It's given me confidence, just knowing that I can do it against another opponent," said White, who missed his entire rookie season last year with a leg injury. "It's kind of repetitive when you do it against your own team. So it's good to come out here and clean things up that I have to fix and play against different guys."
White especially enjoyed the challenge presented by veteran cornerback and Super Bowl hero Malcolm Butler, who was ejected from Monday's practice for fighting with Jeffery.
"Butler's a creative guy," White said. "He switches things up by not just playing man. He'll try to make it look like cover two. Or he's playing cover two and he can try to make it look like man. He's a good competitive guy who works hard and it'll be fun to see what happens tomorrow."
Mariani agrees that the Bears offense performed well in practice against the Patriots.
"I think we had a great few days," he said. "Just grading a couple practices, I think we're clicking a little bit. That is what it is out here on the practice field. We've got to transfer it over to Thursday night and go out and make plays. But overall as an offense we're feeling good."
The No. 1 offense will look to make a big jump in Thursday night's preseason game after generating just 13 yards and one first down on 10 plays over three possessions in last week's 22-0 preseason-opening loss to the Broncos.
"We just want to be clean," Mariani said. "We want to eliminate the penalties and the mistakes and the mental errors and that kind of thing. If we do that, we can move the ball. We just want to be crisp. We want to get in and out of the huddle. We want to go make plays and try to get some of these timing things down."
The Bears' No. 1 defense also will look to improve after allowing the Broncos to open last Thursday night's game with a 10-play, 76-yard touchdown drive.
"It's the second preseason game, so we want to show progress and want to execute," Houston said. "For us the biggest part is going to be making plays when you can make plays and showing that we can improve from the first preseason game to the second."