The Bears spent their seventh-round draft pick on Marquess Wilson, a talented receiver who left the Washington State football team last season after accusing head coach Mike Leach of abuse.
Wilson reportedly walked out of practice, earning a one-game suspension, and never returned to the team. As you'd expect, the Bears did what general manager Phil Emery described as "a tremendous amount of work" researching the situation and the 20-year-old's character.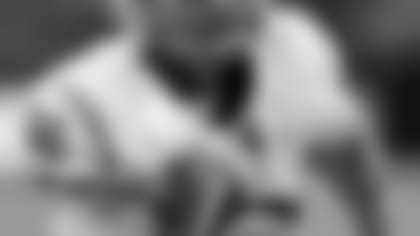 ](http://www.chicagobears.com/multimedia/videos/Highlights-OL-Jordan-Mills/4eb590e8-5534-48fc-a03d-788859335f05 "Click to view a photo gallery from Wilson's collegiate career")
Click to view a photo gallery from Wilson's collegiate career.
"We've been up there several times, talking to people from all parts of his life chronologically," Emery said. "We definitely did our due diligence.
"We felt at that point in the draft that a person of this kind of talent deserved a second chance. His biggest sin is he walked out. He made a young decision. He's just 20. He's going to be 21 this fall. We felt very comfortable that this was a good person who made an immature decision. He's owned up to that decision. He's ready to roll. We're very excited he's with the Chicago Bears."
Wilson started 27 of 33 games over three seasons at Washington State, catching 189 passes for a school-record 3,207 yards and 23 touchdowns. The 6-3, 194-pounder blossomed as a sophomore, establishing career highs with 82 receptions for 1,388 yards and 12 TDs.
Wilson led Washington State in receiving last year with 52 catches for 813 yards and five TDs despite playing in only nine games with seven starts. While his exit from school probably cost him draft position, first-year Bears coach Marc Trestman isn't troubled by the incident.
"I wouldn't consider it a red flag," Trestman said. "I would consider a young guy making a very small mistake that put him in a position that got him in trouble. I am a parent. We're parents here. Our kids have made mistakes along the way. He's a good kid with a big upside.
"He's come to the right place. He's come to a locker room where we have players and coaches that will set him straight right from the beginning and get him going the right direction. It's an exciting opportunity for us to grow a young man, to allow him to mature off the field as well as on it and the upside as a talent, we're very excited about it."