After 19 Bears players landed on injured reserve in 2016, you wouldn't blame Ryan Pace for tossing a couple of coins into Buckingham Fountain and wishing for better luck next season.
The general manager will take a more pragmatic approach to the problem, however, after seeing the roster he constructed decimated by injuries on both sides of the ball.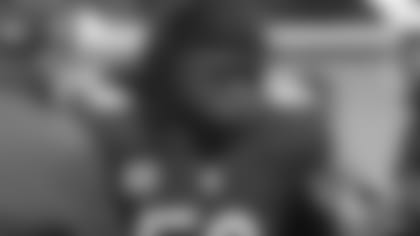 Bears inside linebacker Danny Trevathan was injured during the second half against the Titans in Week 12.


"I've been thinking about that constantly," Pace said Wednesday. "It was a significant thing for us. I think the wrong thing to do is to put our heads in the sand and say, 'Oh man, it was bad luck. Maybe better luck next year.' We're not going to do that.
"We're going to research and analyze. We have meetings set up. We're going to look at other teams, other sports, everything from the training room to the strength-and-conditioning room to what we do on the field, practice schedules; everything's going to be analyzed.
"Whenever you lead the league in something or you're close to leading the league, you better pay close attention. There were a lot of valuable assets that were on IR. I don't want to make excuses for that, but I also want to understand the importance of getting that right."
Bears who landed on injured reserve in 2016 included starters at quarterback (Jay Cutler), receiver (Kevin White), right guard (Kyle Long), center (Hroniss Grasu), tight end (Zach Miller), nose tackle (Eddie Goldman), inside linebacker (Danny Trevathan) and outside linebacker (Lamarr Houston), in addition to two backup quarterbacks (Brian Hoyer and Connor Shaw).
"We'll be better in that area," said coach John Fox. "It's an area that we're going to look at hard. It is a rough tough game and things do happen, but again everything starts with us and how we're prepared."
Coaching continuity: Fox revealed Wednesday that offensive coordinator Dowell Loggains and defensive coordinator Vic Fangio both will remain with the Bears.
However, running backs coach Stan Drayton has left after two seasons to become associate head coach and run game coordinator at the University of Texas.
"It was a great opportunity for him," Fox said. "Those kinds of things happen when you have good coaches, but we're excited for Stan in that new opportunity."
Pace was the latest to downplay a newspaper report that there's a rift between Fox and Fangio.
"John's a former defensive coordinator, so there's constant communication there," Pace said. "Their offices are side-by-side. You guys have been around football long enough. When you're going through a tough season, of course there are going to be 'debates' that happen. It should happen. It happens in the draft room. It happens with coaches. But it's a healthy productive relationship."
Huge opportunity: Pace is excited that the Bears have accepted an invitation to coach the North squad in the annual Senior Bowl Jan. 28 in Mobile, Alabama.
"That's a huge opportunity there," Pace said. "Our training staff, our equipment guys, our coaches, our scouts, our video guys, we're down there the whole time. I went over the list of guys with John the other night of all players that were at the Senior Bowl and there's impact players.
"So now you're not just on the field with them or we're just not having some 15-minute formal interview where they're coached up. We've got him with our trainers. We've got him with our equipment guys. We've got him in environments where I can really tell what kind of people they are. And sometimes it's not just identifying who you like, it's identifying who you need to eliminate, and I think that week's going to give us a real great opportunity to do that. I'm excited about it. I'm fired up about it. I know coach is too."
Fox said he recently spoke with Cowboys coach Jason Garrett. "They coached it last year," Fox said. "They had a quarterback (Dak Prescott) that I think they hit on late that did pretty good."