The Bears bolstered their defense Friday by selecting versatile Florida linebacker Jon Bostic with the 50th pick in the second round of the draft.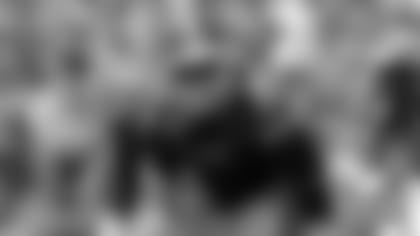 ](/multimedia/photo-gallery/Jon-Bostic/4904a42d-eb89-463e-8bc7-d6ee0659f936)

Click to view a photo gallery from Bostic's collegiate career.
Bostic was a three-year starter and four-year contributor at Florida, where he recorded 237 tackles, 19.5 tackles-for-loss, eight sacks and five interceptions in 51 games.
Last season the 6-1, 245-pounder started all 13 contests at middle linebacker, registering 68 tackles, 6.5 tackles-for-loss, three sacks and two interceptions.
"I'm very pleased that we were able to get Jon Bostic," said general manager Phil Emery. "I have a preference overall towards SEC football players, so my feet were just a little bit off the ground.
"I like that conference; a lot of great players come out of there. The competition they face daily in practice and weekly in the league is at the highest level, so to get a linebacker out of there that is a very dynamic and fast athlete is a good feeling."
While Bostic started at middle linebacker his last three seasons with the Gators, the Bears feel that he's capable of lining up at all three linebacker spots.
"The reason we like John, he's a three-position linebacker," Emery said. "It was very important that if we were going to take a linebacker in the second round that we get somebody who could immediately fill in in all three spots if one of our starters was not available due to injury and we would have a good football player in place."
As a rookie, Bostic likely will contribute on special teams and could back up all three linebacker positions, though he will be given an opportunity to earn a starting job. The Bears project the Florida native as a future starter at one of the three linebacker positions.
The Bears ranked Bostic as the best athlete among middle linebackers in the draft and one of the fastest linebackers in this year's class. In addition to his speed and position flexibility, Bostic is an intelligent player who called defensive signals and aligned his teammates at Florida.
"We brought him in for a visit and we felt very good about his football aptitude and his ability to line everybody else up on the field," Emery said. It's extremely important at the end of the day because it separated him from some others, and obviously the more football-smart the players we bring in, the better we're going to be.
"That lends him towards flexibility as a football player and being able to say, 'Hey, I've been practicing the 'Mike' 'backer, but I'm a smart individual. I understand the other two positions. 'Sam' goes down for 10 plays, they can plug me right in because I have a very good football aptitude and know how to adjust."
Like Bears' first-round pick Kyle Long, Bostic has NFL bloodlines; his father, Jon, played 29 games as a defensive back with the Detroit Lions from 1985-87. While that wasn't a factor in the decision to draft Bostic, Emery did praise how he was raised by his parents.
"He has a great family," Emery said. "I can't undersell the type of young man this is. He is very easy to be around. He is another guy that will bring others in. he is very invested in football and he is a very good person, and it comes from his upbringing. His parents are great people."
Asked about the possibility of trading down in the second round, Emery said: "We had a couple teams make offers. We didn't see the value in their offers."
The Bears do not have a third-round pick, having packaged it in last year's trade to acquire Pro Bowl receiver Brandon Marshall from the Miami Dolphins. The draft will conclude Saturday with Rounds 4-7. The Bears have selections in Rounds 4, 5 and 6, but traded their seventh-round choice last year to the Tampa Bay Buccaneers for defensive tackle Brian Price.