GLENDALE, Ariz. — The Bears will look to keep their wildcard hopes alive and snap a three-game losing streak Sunday when they visit the Arizona Cardinals at University of Phoenix Stadium.
The Bears (8-6) can still make the playoffs despite losing five of six games after a promising 7-1 start. They would earn a wildcard berth with wins over the Cardinals Sunday and the Lions next weekend coupled with one of the following scenarios: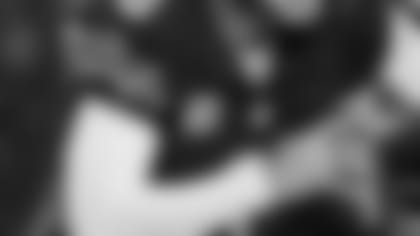 Jay Cutler and the Bears hope to end a three-game skid Sunday in Arizona.
1) One Vikings loss and one Giants loss; 2) One Vikings loss and two Seahawks losses; 3) One Giants loss and two Seahawks losses; 4) One Vikings loss, one Redskins loss and one Cowboys loss; 5) Two Seahawks losses, one Redskins loss and one Cowboys loss.

The Bears offense looks to improve after last Sunday's 21-13 loss to the Packers at Soldier Field. In that game the unit mustered 190 yards and one touchdown, went 0-of-9 on third down and failed to get into the end zone on three straight plays from the one-yard line.

After averaging 29.5 points while winning seven of their first eight games, the Bears have averaged 14.2 points in losing five of their last six.

Sunday's marquee match-up features Bears receiver Brandon Marshall against Cardinals cornerback Patrick Peterson. Entering Week 16 Marshall led the NFL with a career-high and franchise-record 107 receptions for 1,398 yards and 10 touchdowns, while Peterson is tied for second in the league with seven interceptions and tops the NFL with five fumble recoveries.

Jay Cutler has completed 59.7 percent of his passes this season for 2,630 yards with 17 touchdowns, 14 interceptions and an 80.4 passer rating that ranks 22nd in the NFL.

Although the Cardinals had lost nine straight games before stomping Detroit 38-10 last Sunday in Arizona, their defense has been steady throughout the season, leading the NFL in interceptions (22) and opponent passer rating (68.0). The Cardinals picked off three passes against the Lions, returning two for touchdowns and one to the three-yard line, setting up another TD.

The Bears have allowed 17.1 points per game this season, third best in the NFL, and their defense remains No. 1 in the Aikman ratings, which combines seven different statistical categories. But after generating 28 takeaways while winning seven of their first eight games, they've produced only nine takeaways in losing five of their last six contests.

The Bears will face a Cardinals offense that ranks last in the NFL in total yards (264.2 per game) and rushing yards (80.0), and has yielded a league-high 52 sacks. Rookie quarterback Ryan Lindley has started Arizona's last five games, completing 72 of 141 passes for 611 yards with no touchdowns, six interceptions and a 45.0 passer rating.

Sunday's game features two of the NFL's top punt returners. While Devin Hester led the league with a 16.2-yard average and two touchdowns last season, Peterson was second with a 15.9-yard average and four TDs, tying the NFL record that Hester also shares.

Hester, who holds the NFL record with 17 kick return touchdowns, has not padded the mark this season. But he's flashed his old form the past two weeks with a 21-yard punt return against the Vikings and a 24-yard punt return and season-long 40-yard kickoff return versus the Packers.