ARLINGTON, Texas - The Bears will look to win their second straight game and grab a share of first place in the NFC North Monday night when they visit the Dallas Cowboys.
With a victory at Cowboys Stadium, the Bears (2-1) would tie the surprising Vikings (3-1) atop the division and increase their lead over the Packers (2-2) and Lions (1-3).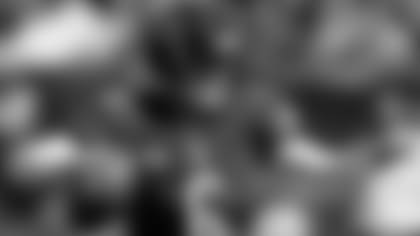 Jay Cutler and the Bears will look to improve to 3-1 Monday night when they face the Dallas Cowboys.
Quarterback Jay Cutler and the Bears offense will face a difficult test against a Cowboys defense that entered Week 4 ranked No. 1 in the NFL in total yards allowed.

Under first-year coordinator Mike Tice, the Bears offense ranks 27th in the NFL in total yards. The unit has mustered only one touchdown in each of its last two games against the Packers and Rams after scoring five TDs in a 41-21 season-opening rout of the Colts.

Dallas defensive coordinator Rob Ryan employs a 3-4 scheme that's led by outside linebacker DeMarcus Ware, whose 1031/2 sacks since he entered the league in 2005 are the most by any player. The Cowboys added a pair of lockdown cornerbacks during the offseason, signing veteran Brandon Carr and trading up to select Morris Claiborne with the sixth pick in the draft.

Cutler ranks 31st in the league with a 58.6 passer rating, having completed 49 of 93 passes for 642 yards with three touchdowns and six interceptions.

Cutler would love to replicate his only previous start against the Cowboys. In 2010, he led the Bears to a 27-20 win in Dallas by completing 21 of 29 passes for 277 yards and three touchdowns with no interceptions and a 136.7 passer rating.

After cutting their sacks allowed down from seven in Week 2 against the Packers to two in Week 3 versus the Rams, the Bears will again look to protect Cutler from the Cowboys pass rush.

The second fastest player in NFL history behind Reggie White to reach 100 career sacks, Ware leads the Cowboys with four sacks this year. He has recorded at least 14 sacks in each of the previous five seasons, including 20 in 2008, 151/2 in 2010 and 191/2 in 2011.

Bears running back Matt Forte is questionable for Monday night's game with an ankle injury, meaning there's a 50/50 chance he'll play. Forte sprained his ankle Sept. 13 against the Packers.

In last Sunday's 23-6 win over the Rams, Forte was replaced in the starting lineup by veteran Michael Bush, who rushed for 55 yards on 18 carries. Bush scored the offense's only touchdown of the game on a 3-yard run and turned a screen pass into an 18-yard gain on third-and-17.

After catching nine passes for 119 yards and one touchdown in a season-opening win over the Colts, Marshall has seven receptions for 95 yards and no TDs in his last two outings.

The Bears defense will look to continue its dominance Monday night in Dallas. The unit entered Week 4 ranked No. 1 in the NFL in the Aikman Ratings, which includes several key statistical categories. The Bears led the NFL in sacks and ranked second in takeaways and third-down percentage.

Seven different linemen have accounted for 13 of the Bears' 14 sacks: Henry Melton (3), Julius Peppers (21/2), Israel Idonije (21/2), Shea McClellin (2), Corey Wootton (11/2), Amobi Okoye (1) and Stephen Paea (1/2).

With five sacks of the Packers' Aaron Rodgers and six of the Rams' Sam Bradford, the Bears have registered at least five sacks in back-to-back games for the first time since 2001.

The Bears will be challenged by elusive Cowboys quarterback Tony Romo, who has completed 64.8 percent of his passes for 841 yards with four touchdowns, three interceptions and an 89.3 passer rating.

Cornerback Tim Jennings tops the NFL with a career-high four interceptions, already matching D.J. Moore's team-leading total from last year. Jennings has also created the Bears' two other interceptions this season by deflecting passes that Chris Conte and Major Wright picked off.

The Cowboys offense also features running back DeMarco Murray, who has rushed for 213 yards and one touchdown on 50 carries; and receivers Miles Austin (14 receptions for 243 yards and two touchdowns), Kevin Ogletree (14-197-2) and Dez Bryant (13-164-0).