The Bears on Monday signed 10 players to their practice squad, including seven who had recently been waived by the team after participating in training camp.
The returnees include receiver Josh Bellamy, center Taylor Boggs, defensive tackle Brandon Dunn, guard Ryan Groy, linebacker DeDe Lattimore, and cornerbacks Isaiah Frey and Al Louis-Jean. Also signed were cornerback Terrance Mitchell, defensive tackle Roy Philon and receiver Rashad Ross.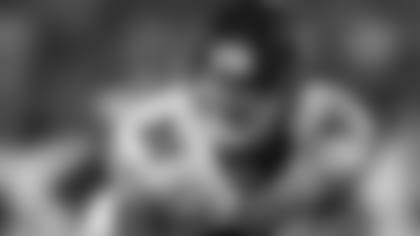 Isaiah Frey appeared in all 16 games last season as the Bears' nickel back.
Frey was selected by the Bears in the sixth round of the 2012 draft out of Nevada. After spending his entire rookie season on the practice squad, he appeared in all 16 games with six starts last year as the team's nickel back, recording 62 tackles and two pass breakups. Frey assumed the job after veteran Kelvin Hayden sustained a season-ending injury in training camp.
Frey sustained a hamstring injury Aug. 4 in practice and missed the Bears' first three preseason games. He returned to action last Monday, but was waived the next day.
In his first season with the Bears last year, Boggs appeared in one game and was active in the 15 others but not did play. The 6-3, 285-pounder originally entered the NFL in 2011 with the Jets as an undrafted free agent out of Humboldt State, but spent his rookie season on injured reserve.
Bellamy was claimed by the Bears off waivers by the Redskins in April. He led the team's receivers with 140 yards on seven receptions in the preseason.
Bellamy has appeared in eight NFL games, all as a reserve, in two seasons with the Chiefs (2012), Chargers (2013) and Redskins (2013). The 6-foot, 206-pounder averaged 20.2 yards on five kickoff returns with Kansas City in 2012, but has yet to catch a pass in a regular-season game.
Dunn, Groy, Lattimore and Louis-Jean all signed with the Bears in April as undrafted free agents.
Mitchell was waived by the Cowboys Saturday as part of final cuts. He was selected by Dallas in the seventh round of the draft out of Oregon. The 5-11, 195-pounder is a physical cornerback who doesn't lack confidence.
"He's a natural competitor," Cowboys coach Jason Garrett told the Star-Telegram during training camp. "He scratches, claws, fights. Everybody's mad at him because he takes every other rep in 1-on-1s. He keeps diving in there. But at the end of the day, that's what you want."
In the same article, Mitchell talked about believing in himself.
"Swagger, it's either in you or it's not," he said. "I'm just luckily blessed with it. It's just confidence. It kind of comes from always playing up starting from Pop Warner. I was always playing against older guys and I always had a chip on my shoulder. I just still play with that chip."
Ross is a receiver and return specialist who was released by the Redskins last Tuesday. In a preseason game against the Browns, he had a 43-yard reception and 42-yard kickoff return. He entered the NFL last year as an undrafted free agent with the Titans and spent part of his rookie season on the Chiefs' practice squad.