Eight players who were waived by the Bears within the last week after participating in training camp were re-signed Saturday to the practice squad.
The group includes running back Armando Allen, receiver Joe Anderson, quarterback Matt Blanchard, tackles Cory Brandon and James Brown, cornerback Isaiah Frey, fullback Harvey Unga and defensive end Aston Whiteside.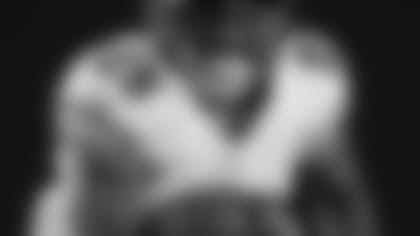 Armando Allen
Allen is the only one of the eight who has played in an NFL regular season game. He entered the league last season as an undrafted free agent with the Buccaneers. After spending 12 of the first 15 weeks of the season on the Bears' practice squad, Allen appeared in Chicago's final two games, rushing for 48 yards on 15 carries against the Packers and Vikings.

Allen, who lost out to Lorenzo Booker in the competition for the third running back position behind Matt Forte and Michael Bush, rushed for 97 yards on 26 carries and caught a team-high 10 passes for 82 yards and one touchdown in the preseason.

Blanchard, an undrafted rookie from Wisconsin-Whitewater, completed 9 of 16 passes for 94 yards with one interception and a 47.4 passer rating in preseason action. He returns one day after the Bears cut veteran Josh McCown, opting to keep only two quarterbacks in Jay Cutler and Jason Campbell on their 53-man roster.

The Bears selected Frey in the sixth round of this year's draft and Unga with a supplemental pick in 2010 that cost the team a seventh-round choice in 2011.

Brandon entered the NFL as an undrafted free agent with the Buccaneers in 2011 and spent the preseason with Tampa Bay before being waived. He signed with the Bears in June.

Like Blanchard, Anderson, Brown and Whiteside are all undrafted rookies.