Signed by the Bears on Monday, veteran long-snapper Jeremy Cain expects to make a smooth transition heading into Sunday's regular-season opener against the Bills.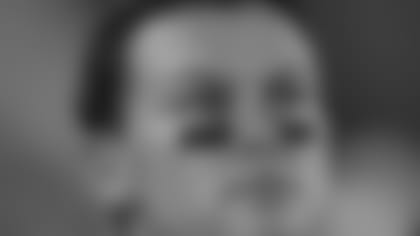 Jeremy Cain
"I've been in the league for a while now, so I feel confident I can step in and do the job," he said.
Cain returns to the Bears for a third time. He appeared in eight games as a reserve linebacker in 2004-05 and filled in for two contests as long-snapper last year versus the Lions and Ravens when veteran Patrick Mannelly was sidelined with a calf injury.
In between those two stints, Cain spent five seasons with the Titans (2007) and Jaguars (2009-12), appearing in all 64 games as Jacksonville's long-snapper over four seasons. Returning to the Bears, he's excited about rejoining kicker Robbie Gould and special teams coordinator Joe DeCamillis.
"I have a lot of familiarity here and I'm looking forward to the opportunity," Cain said.
Seeking to replace Mannelly, who retired from the in June as the franchise's all-time leader in seasons (16) and games (245) played, the Bears had Chad Rempel and Brandon Hartson in camp. But they waived Rempel Aug. 18 and cut Hartson loose Sunday.
"We gave Brandon full consideration," said coach Marc Trestman. "That's part of the reason why we went into the fourth [preseason] game with him. We felt he deserved the opportunity and full consideration. We gave it to him, [but] we felt at the end we needed to make a change.
"We had some interviews and tryouts and Jeremy came to the forefront, so that's where we are and that'll be something we have to work through. He had a good day [Monday], something to work through as we begin the season."