The Bears on Monday signed a fourth player who participated in their weekend rookie minicamp on a tryout basis, Louisiana Lafayette offensive lineman Donovan Williams.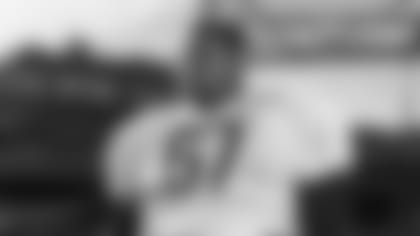 Bears offensive lineman Donovan Williams


On Sunday, they agreed to terms with Connecticut defensive lineman Kenton Adeyemi, Colorado State-Pueblo receiver Kieren Duncan and North Dakota State punter Ben LeCompte.
To make room on their roster, the Bears waived second-year defensive lineman Bruce Gaston, first-year receiver/tight end Marcus Lucas, second-year receiver Nathan Palmer and undrafted rookie offensive lineman Dan Buchholz.
Gaston appeared in seven games with the Bears last season, recording 12 tackles and one sack.