The Bears on Monday signed safety Adrian Wilson and tight end Jeron Mastrud to one-year contracts.
**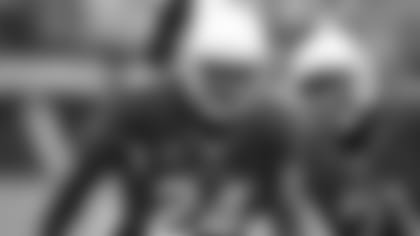 Adrian Wilson**
Wilson was voted to five Pro Bowls during 12 seasons with the Arizona Cardinals from 2001-12, recording 885 tackles, 27 interceptions, 25.5 sacks, 99 pass breakups, 15 forced fumbles and eight fumble recoveries.
Wilson has scored four defensive touchdowns, returning two interceptions and two fumbles. He is one of 13 players to record 20 or more interceptions and 20 or more sacks since sacks became an official statistic in 1982.
Wilson signed with the Patriots last year, but missed the entire season after suffering a torn Achilles' tendon in New England's preseason finale.
Mastrud has appeared in 52 games with 18 starts over four seasons with the Dolphins (2010-12) and Raiders (2013), catching seven passes for 96 yards. Last season the 6-6, 255-pounder played in all 16 games with 12 starts for Oakland, catching six passes for 88 yards.