The Bears on Tuesday addressed a key need on the first day of NFL free agency, signing former Cowboys and Giants tight end Martellus Bennett to a four-year contract.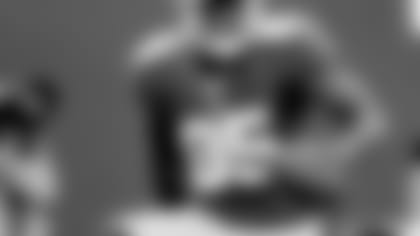 ](/multimedia/photo-gallery/Martellus-Bennett/037578c8-1205-4cd5-b2f3-4a9acbc60d8b "Link to Martellus Bennett photo gallery")
Martellus Bennett caught six TD passes last season with the Giants. (Click photo to view gallery)
"He's a very good athlete with excellent size," general manager Phil Emery told ChicagoBears.com. "He's a good receiver who runs good routes, and he's a good blocker who still has upside in that area, to use that size and strength that he has to be an even better blocker."
Bennett, a 6-6, 265-pounder, spent his first four NFL seasons with the Cowboys from 2008-11 after being selected by Dallas in the second round of the draft out of Texas A&M.
As the Cowboys' No. 2 tight end behind perennial Pro Bowler Jason Witten, Bennett appeared in 60 games with 40 starts, catching 85 passes for 846 yards and four touchdowns.
After signing a one-year contract with the Giants in 2012, Bennett established personal highs with 55 receptions for 626 yards and five TDs while starting all 16 games for the first time in his career.
"I see a player who has matured since coming out of Texas A&M, and he proved that with his production and his play this past year," Emery said. "He's someone who still has a lot of upside to develop. Because of his athletic ability and play speed, we think he's only going to get better and grow as a Bear and help us win football games."
Bears tight ends combined for only 29 receptions in 2012, the fewest in the NFL for the second straight year. A Bears tight end had caught at least 20 passes in 17 straight seasons before the streak was snapped in 2011.
Speaking to reporters Feb. 14 at Halas Hall, new Bears tight ends coach Andy Bischoff said: "We need a tight end that can threaten the defense.
"We need a tight end that can create stress in the middle of the field, or wherever we place him, because we're going to line him up next to the tackle, outside the numbers and in the backfield, and we're going to expect the defense to figure it out."
Click here to view Bennett's career stats.