As the losses have mounted this season, the "noise" from outside Halas Hall has intensified. But the Bears won't let it interfere with preparations for Monday night's game against the Saints.  
"We're here to try to get our football team better," said coach Marc Trestman. "That's what coaching is. You try to stay on that line to give each individual player an environment where he can grow and get better to put our team in a position each and every day that we can improve.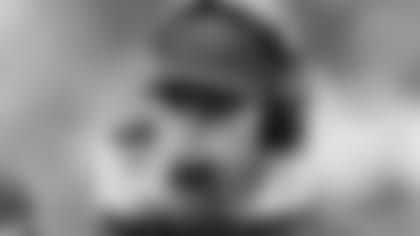 Marc Trestman
"You focus on what's important and what's really important is helping these guys to be in a better position that Monday night they can go out and play good football."
With the last-place Bears (5-8) mathematically eliminated from the playoffs, reporters have started to ask Trestman more about unconfirmed media reports, rumors and speculation.
One recent topic involved a report that the team recently considered benching quarterback Jay Cutler and has "buyer's remorse" after signing him to a lucrative contract extension.
Asked if he had thought about making a move at quarterback, Trestman said: "Jay Cutler as long as he's been healthy has been the guy we've had in there and wanted to play. There's been no indifference there whatsoever. As long as Jay is healthy, he'll be playing quarterback for us."
Trestman did not feel the need to speak to Cutler about the story.
"Jay and I talk daily," said the Bears coach. "I think he has a very good understanding of how we feel about him. There's a lot of noise out there. We're all aware of that. You get away for a few days and you know how much noise there is out there because you're not working 24/7.
"But we're here to do one thing. [On Monday] we worked to get better and when we get back here on Wednesday, we're going to do everything we can to get ready for New Orleans."
Trestman reiterated the same basic message when asked to comment on the report about Tucker.
"All we're trying to do here is to get our football team in a position that we can get better on Monday night," Trestman said. "The focus inside this building is exactly that and has always been exactly that week to week. That's all that's been important to all of us here."
Trestman won the first of back-to-back Grey Cup championships in his second season as head coach of the CFL's Montreal Alouettes in 2009, improving from 11-7 to 15-3. He obviously has not made the same type of progress with the Bears after going 8-8 in his first season last year.
"Every season is its own season, where things come up and you have to overcome certain things that go on throughout course of a season," Trestman said. "We've had a lot of adversity but I don't correlate the two [situations]. I think each season is an individual package of things that happen.
"You have to work through them. There are no excuses in a season when you don't have the success that you think you're going to have. But you try to work through the adversity and continue to create an environment that's best for your football team.
"But I don't think leagues matter or I don't think that's part of the equation. This year is this year for the Chicago Bears and it's not over and our focus is to try to make it better. That's the best we can do and that will start on Thursday with our team."