About the best thing you could say about Thursday night's preseason-opening 31-3 loss to the Denver Broncos at Soldier Field was that the Bears left plenty of room for improvement.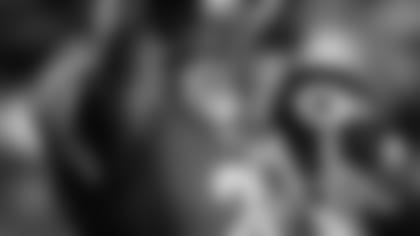 Major Wright celebrates after intercepting Peyton Manning in the first quarter.
Playing without stars Jay Cutler, Matt Forte, Julius Peppers and Brian Urlacher—the virtual Mount Rushmore of the team—the Bears underwhelmed on both sides of the ball.

The offense went 0-for-11 on third down and ran just one play in Broncos territory in the first half, a sack of third-string quarterback Josh McCown that pushed the Bears back to their own 45. The unit went three-and-out on seven of 12 possessions and was outgained 338-132.

The defense allowed the Broncos to convert 8-of-16 third downs and score three touchdowns on four possessions during a second half span in which Denver increased its lead from 10-0 to 31-3. The Broncos also rushed for 156 yards on 37 carries.

"We get to preseason games and you want to see exactly where the ballclub is as much as anything," said coach Lovie Smith. "You have practices against each other and you don't get the chance to finish a lot of plays. You get to the first game and you see where you are and we didn't play as well as I thought we would tonight, but I did see some things that I liked out there."

The bright spots for the Bears were provided by safety Major Wright, who intercepted a Peyton Manning pass that deflected off Broncos receiver Brandon Stokley on the game's opening drive; rookie defensive end Shea McClellin![](/team/roster/shea-mcclellin/2bba1ad4-4fbe-4c87-b3f4-0202b2727706/ "Shea McClellin"), who recorded a sack, a tackle-for loss and two quarterback hits; and rookie receiver Alshon Jeffery![](/team/roster/alshon-jeffery/6fea3d66-4261-478a-be3a-a4478fd73aaf/ "Alshon Jeffery"), who caught a game-high four passes for 35 yards.

But the Bears offense seemed out of sync throughout the game, mustering just 36 yards rushing on 21 attempts and yielding six sacks while throwing only 22 passes.

"We weren't able to establish anything with the run and the protection wasn't good," Smith said. "We're not ready for prime time yet, but we'll hit the practice field as soon as we can and start making the necessary improvements."

Starting in place of Cutler, backup quarterback Jason Campbell completed 4 of 5 passes for just 13 yards on three series. The only first down the Bears picked up with Campbell in the game came on a 15-yard penalty against defensive end Elvis Dumervil for a blow to the quarterback's head.

Wright's diving interception over the middle enabled the Bears to take over at their own four-yard line after Manning had led the Broncos to the Chicago 12 on his only possession of the game. The NFL's only four-time MVP exited after completing 4 of 7 passes for 44 yards.

"It feels good," Wright said. "It feels like the right way to start the season off. I'm confident. I feel like I know what I'm doing. I'm just ready for the regular season to kick off."

"It was a big play," Smith said. "When you get backed up like that, that's all you can do is take the ball away, and it was a good play by him."

The Bears gave the ball right back as running back Michael Bush dropped a perfect pitch from Campbell. Linebacker Von Miller scooped up the loose ball and returned it 13 yards to the Chicago 6.

"That fumble we had early on really put us in a hole," Smith said.

The turnover led to Mike Prater's 28-yard field goal, giving the Broncos a 3-0 lead with 6:35 left in the first quarter. The kick came after former Bears backup Caleb Hanie, who was loudly booed when he was introduced, threw incomplete passes on second and third down.

Hanie completed 7 of 14 passes for 79 yards and a 67.3 passer rating. After replacing the injured Cutler last year with the Bears, Hanie compiled a 41.8 passer rating before being benched in favor of McCown. [ ](http://www.phoenix.edu/campus-locations/il.html?utmsource=Story&utmmedium=instory&utmcampaign=300x100)
Denver widened the margin to 10-0 on running back Eric Ball's 2-yard touchdown run on third-and-goal with 3:24 remaining in the first half.
The Broncos then blew the game open in the second half, scoring TDs on Xavier Omon's 3-yard run, Brock Osweiler's 19-yard pass to Jason Hill and Adam Weber's 25-yard pass to Cornelius Ingram.
The Bears' lone points came on Robbie Gould's 47-yard field goal, which cut the deficit to 24-3 early in the fourth quarter. The kick was set up by rookie receiver Chris Summers' leaping 30-yard reception from rookie quarterback Matt Blanchard.